Cloud computing a positive for hard drive specialists
Industry observers that thought cloud computing was going to be bad for the hard drive business might be surprised to hear those selling the products describing it as one of the best things that has ever happened to the industry. The growth in data continues to chug along at a phenomenal rate and t
Industry observers that thought cloud computing was going to be bad for the hard drive business might be surprised to hear those selling the products describing it as one of the best things that has ever happened to the industry.

The growth in data continues to chug along at a phenomenal rate and the shift in remote working and the increase in private digital data has seen the hard drive market come out of the recession in a strong position.

Speaking to MicroScope, president and CEO of Western Digital John Coyne (pictured) said that private and public clouds would be a benefit to the hardware storage industry.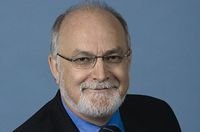 "From the home perspective a private cloud solution will have a hard drive component to it," he added that it was working on increasing security and capacity to meet the needs of those customers.

He added that even in a hosted world users liked the comfort of knowing that their data was on a physical device they could see.

"The hard drive will continue to be the technology solution for secure storage in the future," he said.

Web giants including Gioogle and Facebook keep multiple copies of web information and as more users upload photos and videos the demand from those businesses for hard drives on a significant scale will continue with more datacentres expected to be opened in Europe.

Coyne said the impact of the recession on the industry had been to force most manufacturers to cut back to inventory levels that were meant to see it through the storm but those cleared quickly and the rate of recovery has been strong.

See Monday's MicroScope for a profile of Coyne.




MicroScope+
Content
Find more MicroScope+ content and other member only offers, here.