Channel talks of recovery and return to growth
Ever since the recession started the hunt has been on for green shoots but with the first quarter completed those quizzed by MicroScope paint a picture of continuing customer deliberations over purchasing but a return to spending. Clare Barclay, head of partners at Microsoft UK, said that in recent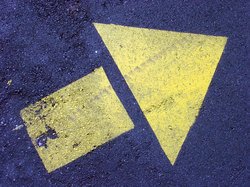 Ever since the recession started the hunt has been on for green shoots but with the first quarter completed those quizzed by MicroScope paint a picture of continuing customer deliberations over purchasing but a return to spending.

Clare Barclay, head of partners at Microsoft UK, said that in recent roundtables with resellers the feeling had been optimistic about the current and future state of the market.

"The business climate has changed and deals still take time to close but the amount of growth partners are seeing is very optimistic. They are saying that it will be not just a good year compared to last year but one of their best year's yet," she said.




In a survey of opinions about the state of play after the end of thefirst quarter to be published in MicroScope on Monday the consensus isthat the recovery has started.

There are fears that the election might cause a slight hiccup alongwith exchange rate fluctuations but overall things are looking up.

"Q1 this year is a world apart from last year. The first three monthsof 2010 have seen a real upswing in business in both virtualisation andstorage," said Denise Bryant, UK managing director at Magirus.

"Also, we're not just seeing a significant increase in orders forsolutions but faster conversion of those into actual revenues in thisquarter," she added.

But one of the other expectations along with improving market conditions was for more consolidation in the channel.

"We will also continue to see consolidation and acquisitions across thechannel as stronger resellers buy into other areas to in-organicallygrow their business for the future," said Amanda Giddins, EMEA channeldirector at Brocade.

For a more comprehensive survey of Q1 see MicroScope on Monday.
MicroScope+
Content
Find more MicroScope+ content and other member only offers, here.