Budget 2010: Credit adjudication service to challenge denied loans
The government has pledged to lean on the banks to offer more credit and will introduce an independent body that resellers can appeal to as a way of challenging non-lending decisions.In his budget the Chancellor Alistair Darling (pictured) said that it would put pressure on RBS and Lloyds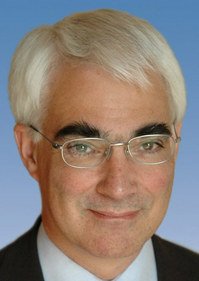 The government has pledged to lean on the banks to offer more credit and will introduce an independent body that resellers can appeal to as a way of challenging non-lending decisions.
In his budget the Chancellor Alistair Darling (pictured) said that it would put pressure on RBS and Lloyds - the banks where taxpayers had a stake - and those institutions would provide £94bn of new lending with half of that going to SMEs.
"Viable SMEs need to get the credit they need," he said.
But Darling acknowledged the problems SMEs face in getting access to credit and announced a plan to set up a Credit Adjudication Service to act as a route of appeal to those refused funding.
"Companies are being denied credit and feel they can't challenge it," he added "A new service, the credit adjudication service, will examine lending decisions to see if they are fair to see if they believe credit has been wrongly denied."
He said that he also expected more banking competition to benefit SMEs as Lloyds and RBS were forced to sell off high-street branches allowing other financial providers to step into the breach.
Further Budget 2010 coverage:
Budget 2010: Labour would not rush public sector cuts

Budget 2010: Economy set to grow through 2010

Budget 2010: Business confidence remains fragile

Budget 2010: UK economy coming out of recession

MicroScope+
Content
Find more MicroScope+ content and other member only offers, here.