Carbon rising up the channel agenda
It's looking like June will be the first opportunity companies will have to buy carbon tax credits under the Carbon Reduction Commitment (CRC), writes David Galton-Fenzi. Any company that uses more than 6,000MWh per year of electricity (equivalent to an annual bill of about £500,000) has been
This Article Covers
RELATED TOPICS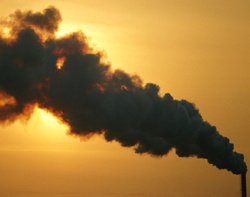 It's looking like June will be the first opportunity companies will have to buy carbon tax credits under the Carbon Reduction Commitment (CRC), writes David Galton-Fenzi.
Any company that uses more than 6,000MWh per year of electricity (equivalent to an annual bill of about £500,000) has been included on the 2010/11 performance league table, and will be required to purchase carbon tax credits for every tonne of carbon dioxide emitted in last year's reporting period.
Larger organisations on the list are facing significant bills - each tonne of CO2 is priced at £12 and some of these companies are emitting hundreds of thousands of tonnes every year.

Not-for-profit organisation the Carbon Trust is leading the carbon reduction charge and believes that league table improvements will help companies enhance their, "...reputation with customers, suppliers, business partners, employees and investors", but I'm not sure that's what will be at the forefront of most FDs' minds.
Green IT has always been on the agenda but has perhaps been pushed further down by concerns about the economy - corporate social responsibility (CSR) has become more of a luxury than a necessity as companies battle their way through the recession.
The carbon tax changes all that as it means emissions now affect the bottom line.
However, it also provides the channel with a new opportunity to push energy management and data centre efficiency technology, as well as front of house carbon cutting solutions like HD videoconferencing.
Cutting IT-related carbon emissions now has direct financial implications for larger organisations, and therefore doing more with less in an effort to optimise and increase efficiency, has never been so important.
David Galton-Fenzi is group sales and marketing director at VAD Zycko.
Image courtesy: David de Lossy
MicroScope+
Content
Find more MicroScope+ content and other member only offers, here.