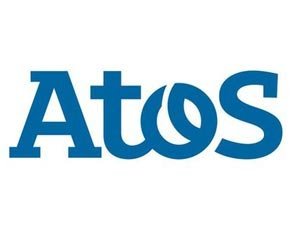 In this Atos guide you will find a special nine page report from Computer Weekly analysing the challenges facing Atos, along with figures about its financial performance, the services it offers, its place in the market and what the future may hold for the vendor.
You will also find up to date news and tips on Atos in addition to further Atos resources and whitepapers from TechTarget's research library.
Overview of Atos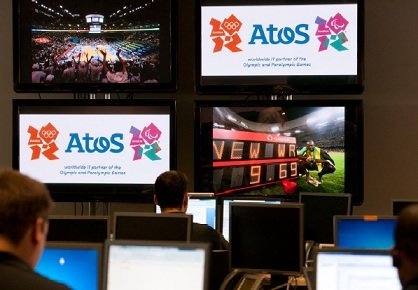 Atos (formerly Atos Origin) provides IT systems integration, consulting, and managed services for clients globally. It had an annual pro forma revenue of €8.5bn in 2011 and employs 74,000 people in 48 countries.
It focuses on manufacturing and retail services; public, health and transport; financial services; telecoms, media and technology; and energy and utilities. The company, which acquired Siemens IT Solutions and Services for €850m in 2011, is also the worldwide information technology partner for the Olympic and Paralympic Games.
It operates under the brands Atos, Atos Consulting & Technology Services, Atos Worldline and Atos Worldgrid. Atos delivers services in a variety of areas. Its consulting and technology services arm has more than 5,000 employees. It also features a systems integration operation and a managed services arm that uses several offshore centres.
Its High-Tech Transactional Services (HTTS) operation covers areas including payment services and smart metering. Its health outsourcing arm – Atos Healthcare – comprises 3,000 staff, of whom around two-thirds are medical professionals.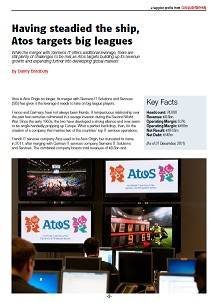 This special nine-page report from Computer Weekly analyses the challenges facing Atos, its financial performance, the services it offers, its place in the IT market and its future strategy. Packed with graphs and diagrams, the report is essential reading for any organisation already working with, or thinking of working with, Atos.
See all research from ComputerWeekly.com
Key Facts about Atos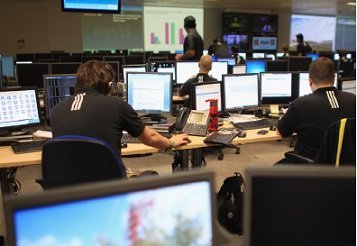 Headcount: 74,000
Revenue: €8.5bn
Operating Margin: 6.2%
Operating Margin: €410m
Net Result: €181.6m
Net Debt: €142m
(As of 31 December, 2011)
UK office
4 Triton Square
Regent's Place
London
NW1 3HG
Atos Key Customers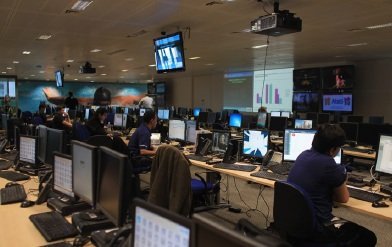 Air France KLM
BHF-BANK
D+S communication centre
management GmbH
EDF Energy
Home Retail Group
HSH Nordbank AG
ING
McGraw-Hill
Neckermann.de
UK Department for Work and Pensions
UK Department of Health
Welsh government
More on Atos from the TechTarget network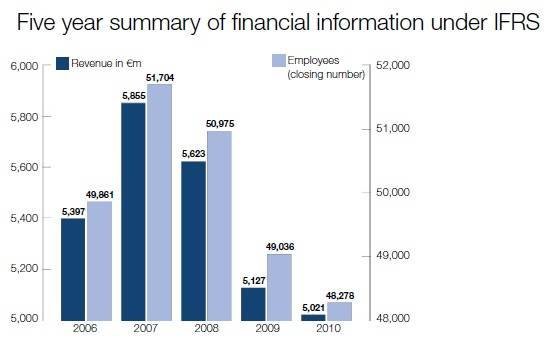 International Financial Reporting Standards (IFRS)
Government signs £70m Atos deal
The Welsh government has signed a £70m five-year extension to its IT services contract with Atos.
Dutch university wins Atos Olympic IT challenge
A team of students at the Fontys Hogeschool in Eindhoven has won a challenge set by Atos to create smart mobile applications.
Tight time scales biggest challenge for Atos Paralympic IT switchover
Atos has a two-week window to switch its technology over for the Paralympics, with the outsourcer saying the tight timescale is the biggest challenge.
UK public sector contracts keep Atos Origin Q3 results buoyant
Large public sector contracts buoy IT services company Atos Origin, which has reported double-digit growth in the UK for its third quarter.
On the board at Atos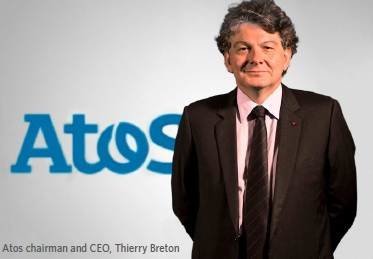 Thierry Breton
Thierry Breton was elected member of the board of directors, and appointed chairman and CEO of Atos in February 2009. He is also a board member of Carrefour. He was previously executive managing director and then vice-chairman of the Bull Group from 1993 to 1996. He later became chairman and CEO of Thomson from 1997 to 2002 and of France Telecom from 2002 to 2005.
René Abate
Member of the board of directors of Atos since February 2009. René Abate is a former member of Atos supervisory board. He is senior advisor of the Boston Consulting Group and is also managing partner of Delphen Sarl.
Nicolas Bazire
Member of the board of directors of Atos since February 2009. Nicolas Bazire is also a member of the supervisory board of Rothschild & Cie Bank, and managing director of Arnault Group. He is a member of the board of LVMH Moët Hennessy Louis Vuitton Group, Suez Environnement and Carrefour.
Jean-Paul Bechat
Member of the board of directors of Atos since February 2009. Jean-Paul Bechat is a former chairman and CEO of Snecma and former chairman of the management board of Safran. He is also managing director of Arsco SARL and director of Alstom and Sogepa.
Roland Busch
Member of the Atos board of directors since July 2011. Roland Busch is a member of the managing board of Siemens AG and CEO for infrastructure and cities at Siemens.
Atos revenue by market and region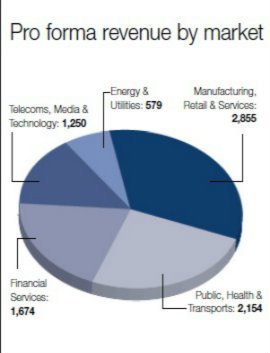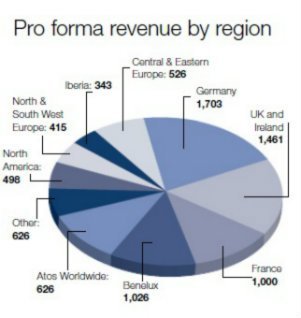 Latest announcements from Atos