"Rare" bug in iSoft software led to mix-up of patient data
Computerworld New Zealand reports that a bug in an iSoft application used at Gisborne Hospital led to patient details being displayed under someone else's record.

The report says that a bug in Healthview went undetected for two years.

Download this free guide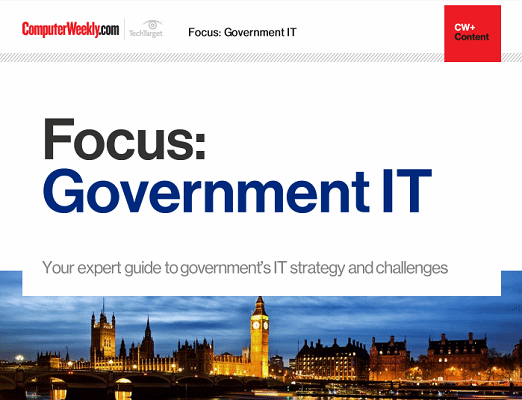 Government IT in post-Brexit Britain
Get an expert look at the government's ideas for a prosperous post-Brexit Britain as well as its ambitious 5G strategy. Features an interview with Sarah Wilkinson, chief data, digital and technology officer at the Home Office.
By submitting your personal information, you agree that TechTarget and its partners may contact you regarding relevant content, products and special offers.
You also agree that your personal information may be transferred and processed in the United States, and that you have read and agree to the Terms of Use and the Privacy Policy.
Investigation and notification to iSoft brought to light a system error within Healthview and affecting most local sites using the product, said the hospital in a statement.


iSoft issued an initial fix whichprevented the display of the mismatched information and thus the abilityfor any clinical decisions to be taken on incorrect information, saidthe hospital.
"Asearch of historical records by iSoft identified all instances ofoccurrence relating to laboratory tests, and the records and lab testresults were pulled for analysis by clinical staff under direction ofthe chief medical officer."
The hospital added that there have been no cases of harm occurring topatients from thedata mismatches.
**
iSoft is one of the main software suppliers to England's National Programme for IT [NPfIT].
Link:
Softwarebug mixes patient health data – Computerworld New Zealand