Auditors bust founding myth of coalition ICT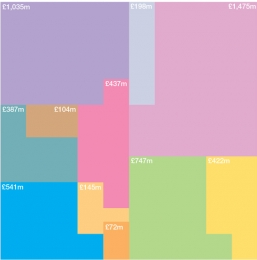 An official audit has raised doubts about the coalition government's claim to have squeezed £800m of savings out of the ICT "oligopoly" immediately after it came to power in 2010.

Download this free guide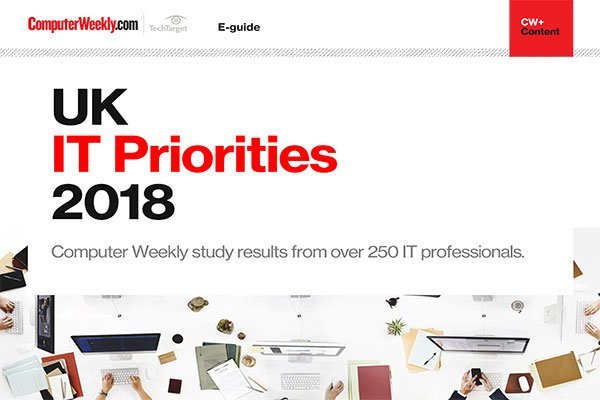 UK IT Priorities 2018 survey results
Download this e-guide to discover the results of our 2018 UK IT Priorities survey, where IT leaders shared with us what they are going to be investing in over the coming 12 months.
By submitting your personal information, you agree that TechTarget and its partners may contact you regarding relevant content, products and special offers.
You also agree that your personal information may be transferred and processed in the United States, and that you have read and agree to the Terms of Use and the Privacy Policy.
After making two years of misleading reports to parliament about the contract savings, Francis Maude and his Cabinet Office's Efficiency and Reform Group have been unable to stand the numbers up.
Unsubstantiated savings total £1.2bn so far, putting a big whole in £8.8bn central government cuts the Cabinet Office has claimed thus far.
The immense size of the unreliable figure raises serious doubts about the rest of the cuts, which Cabinet Office claimed it made through a combination of hard-ball contract negotiations, ruthless curtailment of IT projects, wily penny pinching, and general derision of the large suppliers that dominate public sector IT.
The National Audit Office told Computer Weekly that of £1.2bn the Cabinet Office said it cut after negotiations with the major suppliers in 2010, it has not been able to substantiate a single penny.
It had been unable to examine the £800m savings the Cabinet Office claimed it made in 2010 after urgent negotiations with the 19 largest suppliers, when it imposed an unprecedented moratorium on ICT spending across central government.
It was able to examine instead another £417m the Cabinet Office claimed it made in 2011 by holding the same 19 suppliers to the same tough terms it renegotiated in 2010. This number did not stand up.
"We couldn't look at the 2010/2011 numbers," said an NAO spokesman, referring to the £800m, for which the Cabinet Office had claimed and won favour in that crucial honeymoon period after the 2010 election.
"The £800m has not been audited," he said. "They made that claim, and then the first bit we audited they couldn't stand it up.
"That was the first opportunity we had to audit those figures," he said.
The Cabinet Office made the last concrete claim for its contract negotiations in August last year. It said: "Contract renegotiations in 2010/11 delivered £800 million of savings across suppliers and £437 million were delivered in 2011/12."
Maude and his Cabinet Office officials have made numerous misleading statements about the savings they got from their renegotiations of major contracts, most of which were IT projects. His office meanwhile ignored Computer Weekly's requests for justification of the number.
"Savings"
Maude's first official claim was on 20 October 2010, when he told Parliament that his negotiations with the major suppliers would "deliver some £800 million-worth of savings in this financial year alone". This was all part of very important programme of cuts the chancellor instigated on taking office. Maude told The Telegraph newspaper a month later his office had actually already delivered more than £800m. Parliament and public heard similarly.
Yet Maude's Office told the official auditor in February 2011 that the £800m was still only a "potential" saving for the year to April 2011. And then it carried on telling the public that it had already done it. That's what Maude told Parliament, twice. That's what Ian Watmore, then his chief operating officer, told the Public Accounts Committee. And so on.
Then someone seemed to have taken a dose of salts. In May 2012 the Cabinet Office said it had only managed £570m of the £800m after all.
Incredibly, it then claimed in August it not only saved £800m in 2010/11, but that those same talks saved another £437 million in the following year to April 2012.
This is where the NAO stepped in.
The NAO couldn't look at the £800m, probably because it induced sea-sickness. So it looked at the £437m the Cabinet Office said derived from its same contract squeeze the following year. It examined specific claims totalling £348m. None of the evidence stood up.
Yet this groundless claim had formed part of £5.5bn of savings the Cabinet Office claimed it made in the year to April 2012.
The Cabinet Office drew applause from the trade press last week when the NAO confirmed another £316m of ICT savings it claimed for 2011 where in fact genuine. It was as though the Cabinet Office had not only saved £800m in 2010 (though it hadn't) and £437m in 2011 (though it hadn't), it had saved another £316m on top of all that. Maude's unending line of cuts was in fact like a circus train with the clowns at the front and the doo-doo at the back.
The NAO went to great lengths to excuse Maude's shoddy book-keeping. The Cabinet Office had not had a chance to develop a way of keeping credible records, it said. The Cabinet Office might have been established 1916, but it only started this particular round of contract negotiations in 2010. And then it had to replace some staff in 2011, explained the NAO, though this happened in the calendar-year following 2010 when the Cabinet Office established the measures on which it based both the vaporous £800m contract savings claim and the incredible £437m.
The Cabinet Office's cuts for coming years looked more credible, said the NAO. They looked a lot smaller too.