Who will replace Mark Hurd as HP CEO?
Mark Hurd has resigned after 5 years at the helm of the world's biggest IT company HP. I thought I would open it up and allow people to make their predictions and give a reason for it.

Download this free guide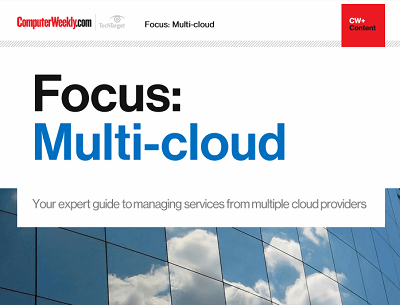 The maturity of the enterprise public cloud
Many IT leaders are increasingly coming round to the idea that sourcing services from one or more providers might be the best way to go. Join us as Computer Weekly takes a closer look at the multi-cloud approach and what providers are doing to capitalise on the trend.
By submitting your personal information, you agree that TechTarget and its partners may contact you regarding relevant content, products and special offers.
You also agree that your personal information may be transferred and processed in the United States, and that you have read and agree to the Terms of Use and the Privacy Policy.
Could, for example, HP go for someone with a strong IT services background to help its services business?
An investigation into alleged sexual harassment revealed that Hurd made false expenses claims. HP has already put the process in place to find a replacement.
"A Search Committee of the Board of Directors has been created, consisting of Marc L. Andreessen, Lawrence T. Babbio, Jr., John H. Hammergren, and Joel Z. Hyatt, which will oversee the process for the identification and selection of a new CEO and Board Chair," said HP.
See the Wall Street Journals top ten candidates for the job.
Gartner analyst Martin Reynolds commented on Hurd's tenure. This might give some food for thought in terms of who will replace him.
"Hurd drove an amazing turnaround at HP, driving a focus on measurement and results that transformed the company into a cost control machine. However, Mr. Hurd's approach branded HP as a low-cost supplier, suppressing the image of the company as an innovator (this is much better than being an unprofitable innovator). I don't expect HP's operational discipline to fade. Mr. Hurd achieved that result through his leadership team, and they will continue to execute his plan.

Given the operational foundation that Mr. Hurd built, HP has the opportunity to bring in a new leader who can take HP to the next stage. The company needs to be recognized by consumers as a cool brand, a company that makes products that you have to have. And there's no immediate pressure to do this, so the board has time to make the right choice for the future of HP – and its future customers. "
See more on Hurd's resignation here.