Broadband at 30,000 feet: on board with Gogo's 2Ku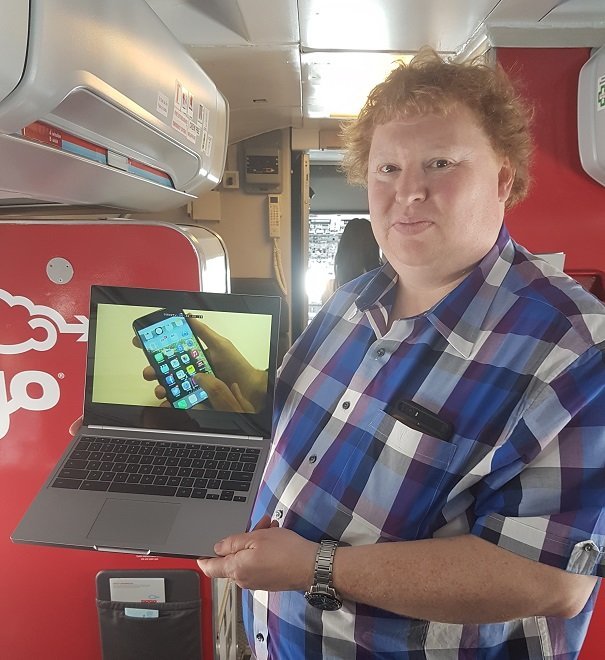 Gogo community marketing director Scott Carmichael demonstrates Gogo's IPTV service, which allows airline customers to select a number of live TV channels to add to their in-flight entertainment options – on this flight Gogo hooked up with BBC World and ONE World Sports. Carmichael was also able to stream an HD episode of the Netflix House of Cards remake.
Are there capacity concerns? Not according to Carmichael, who pointed out that even on a fully-laden long-haul aircraft, such as a Boeing 747, not every passenger would be connected at once, with many reading, sleeping, eating, or using on-board in-flight entertainment.
Eventually, Gogo claims, the downstream pipe could be upgraded to deliver 100Mbps of capacity, and over a longer period, even more. Could this herald the end for traditional seat-back video screens? Not for a few years yet, says Carmichael.
Gogo's 2Ku technology has already been made available on Aeromexico, and US airline Delta is also installing it on a number of aircraft. Virgin Atlantic will also be offering the service later this year.
View All Photo Stories