Can Microsoft make Surface Pro 3 the best tablet for BYOD?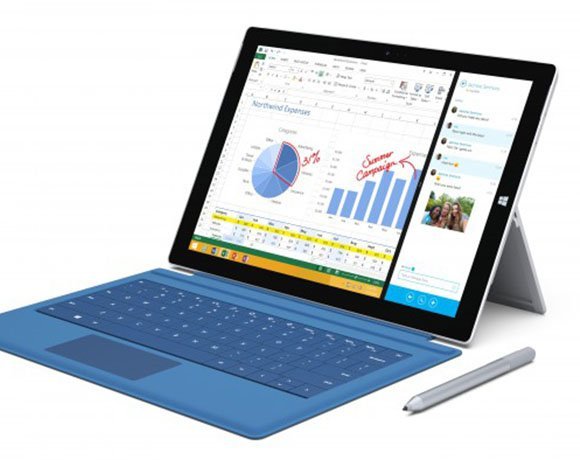 The Surface Pro 3 is Microsoft's third generation of professional tablet. It is the first launched by new CEO, Satya Nadella, and follows the acquisition of Nokia's mobile division.
The tablet weighs just under 800 grams, and is equipped with a 12 inch ClearType, colour calibrated HD screen, with a resolution of 2160 x 1440 pixels.
The Surface Pro 3 is powered by a fourth generation Intel Core i3, i5 and i7 processors with 4 GB to 8GB of RAM. Storage options range from a 64 GB SSD to a 512 GB SSD.
In term of expansion, the Surface Pro 3 includes a USB 3 port, SD card slot and DisplayPort for video. Microsoft claims the Surface Pro 3 can run nine hours on one battery charge.
The next slide covers applications >>
View All Photo Stories