IT at the WWF Living Planet Centre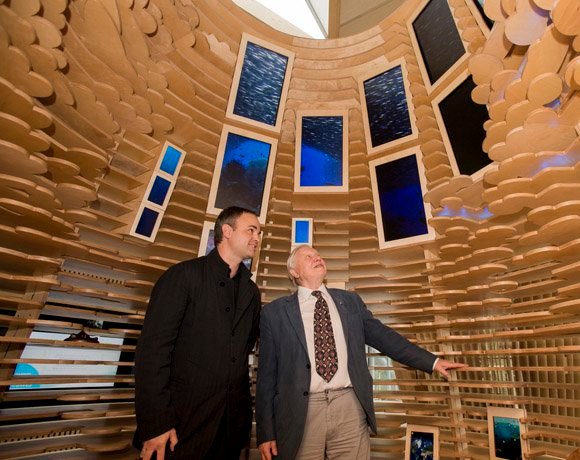 Source:
© Richard Stonehouse
The WWF Living Planet Centre was officially opened by David Attenborough on 1 November 2013, and will be open to the public in the new year.
While the centre is mostly a workplace for 310 WWF staff, it hopes to encourage 25,000 visitors per year due to its WWF Experience space in the foyer of the building.
The WWF Experience has four themed areas – forests, fresh water, oceans and species. The areas are made using natural wood, and there are around 50 screens, monitors and tablets in the public zone which allow visitors to interact with the organisation.
In this area, large audio-visual (AV) screens welcome visitors and provide information about the carbon footprint of the building, such as the amount of energy generated from the photovoltaic cells on the roof, which absorb the sun's rays to generate electricity.
The organisation will also work with schools, which can visit and learn about conservation in a dedicated education room which features smart learning boards. 
CIO David Southern said the centre will demonstrate to the public the work that WWF does overseas – something the organisation has not been able to show at its headquarters before.
Businesses can also rent areas of the centre, including the Cisco auditorium which seats 150 people.
View All Photo Stories