IT at the WWF Living Planet Centre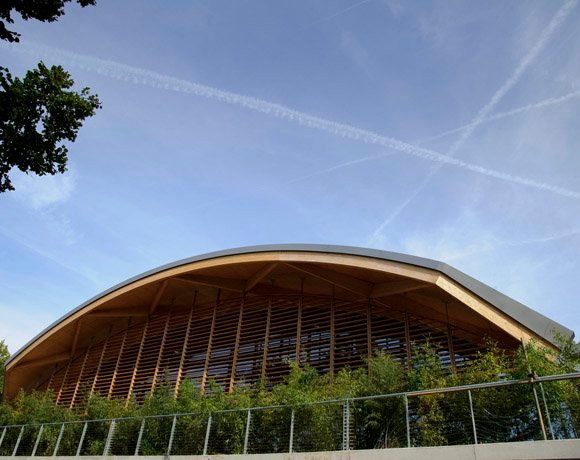 Until October this year, WWF-UK had been based in Godalming, Surrey, for approximately 25 years. When WWF-UK realised that the lease on Panda House, its former headquarters, was to run out in 2013, WWF-UK had to consider whether to stay in Godalming or to move.  
The former office was designed as a light industrial unit and was not considered to be suitable for wireless working in the 21st century. Thus the organisation had to consider alternatives. 
At about that time, the Rufford Foundation offered WWF-UK £5m to start a capital appeal to pay for a new building. So the decision was taken to move to a new site.  
A subsequent location search identified a brownfield site already designated for development – a public car park in Brewery Road, Woking, Surrey. Bordered by the Basingstoke Canal on one side, with Horsell Common on the other, it is on the edge of the town centre and a short walk from the mainline station.  
Woking is an excellent public transport hub, with good public transport links making it easily accessible. Having examined a number of other options, a decision to build an exemplar building on this brownfield site was taken.
View All Photo Stories