How Amadeus keeps travellers moving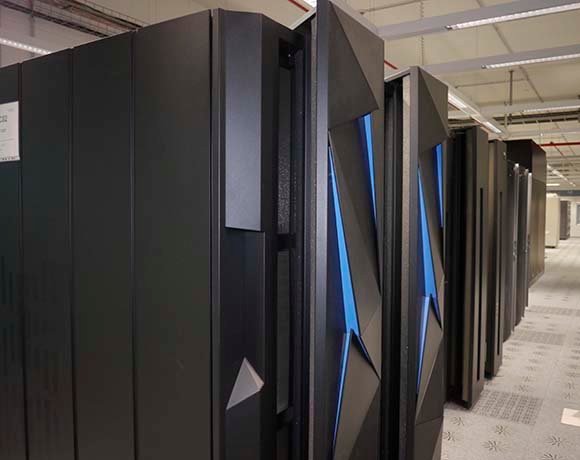 Amadeus used to run an IBM TPF mainframe system and the site was originally designed to take large computer systems.
It was designed with expansion in mind. And had technology taken a different direction over the last quarter of a century the Erding facility would look like a pentagon today, with five distinct facilities, each running two datacentres.
But thanks to Moore's Law, and the ability to put more transistors on a silicon chip, Amadeus has not expanded the site beyond the three sided building that was constructed 25 years ago.
Due to limitations in terms of cost and flexibility, the company decided 10 years ago to migrate off the legacy mainframe  hardware. Much of this migration has been completed, but a few smaller mainframe systems are still running.
The majority of Amadeus' services run on x86 Linux based blade servers, written predominantly in C with some Java and built using a three-tier architecture with Oracle Real Application Cluster providing the core database system.
View All Photo Stories