Rising Stars: Most Influential Women in UK IT 2013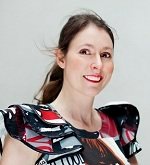 Having started at Softwire in 2000 as the first woman employed by the company, Zoe was appointed to the role of managing director in 2012 after trying her hand at every role within the business. Her current responsibilities involve business strategy and developing the organisational culture, values and reputation. A passionate IT champion of IT, Zoe spearheaded a coding club at Softwire enabling developers to teach local primary school children the joys of coding.
During the judging process for the top 25 Most Influential Women in UK IT  the judges felt that a Rising Star category needed to be added so a handful of the ladies could be acknowledged for their work and their potential.
The criteria for Rising Star was: "An up-and-coming lady who did not make the top 25, but is someone who you feel is likely to be a contender to make the list next year."
View All Photo Stories