Rising Stars: Most Influential Women in UK IT 2013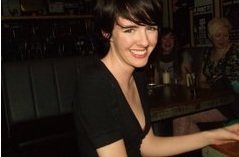 Ladies Who Code was created in 2011 as a collective of professional coders meeting to share knowledge and ideas. It was started by two Mint Digital employees who saw an opportunity to bring people who use code in their jobs together or people who just like to use code to create things. One of these Mint Digital employees is Angie Maguire, who arranges meet ups in London, Manchester and New York. The Ladies who Code group has surpassed 1000 members.
During the judging process for the top 25 Most Influential Women in UK IT  the judges felt that a Rising Star category needed to be added so a handful of the ladies could be acknowledged for their work and their potential.
The criteria for Rising Star was: "An up-and-coming lady who did not make the top 25, but is someone who you feel is likely to be a contender to make the list next year."
View All Photo Stories