First look: Microsoft Office 2013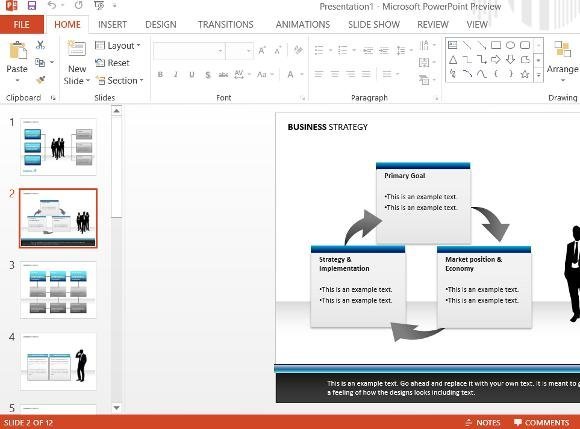 PowerPoint 2013 has more changes than most of the Office applications. The Presenter View, designed for multi-screen set-ups where the user can use a separate display to manage a slide show, now includes the ability to zoom in and out on specific parts of the screen, a navigation grid for slides, and a one-click option to swap displays between Presenter View and the presentation itself. There is a new start screen for getting started with themes and templates, enhanced alignment guides, the ability to merge two shapes into one, and the ability to add pictures direct from internet services such as Flickr.
In common with other Office 2013 applications, PowerPoint saves by default to the cloud, if the user is signed into an online account. This enables presentations to be shared by sending out the link, subject to the assigned permissions.
View All Photo Stories