Court cases that stormed the technology universe in 2012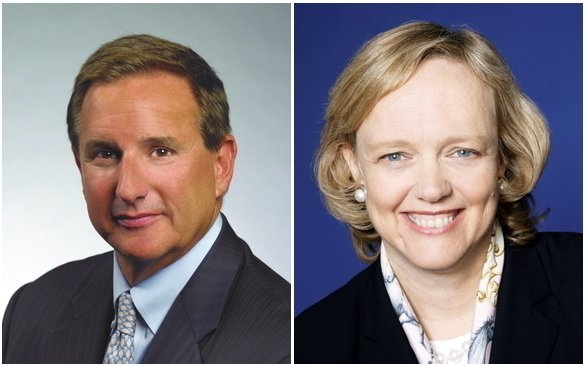 Photo: Mark Hurd, President, Oracle and Meg Whitman, President & CEO, HP: At War?
Can a vendor sue a customer only because the customer decided to stop buying from it further? Worse, can one customer sue another customer because the latter decided to stop buying from the former's supplier? Intriguing, isn't it? Somewhat this seems to be happening in a case involving HP, Intel, and Oracle. The customer in question is Oracle that has decided to stop supporting software development for Intel's Itanium.
HP and Oracle had software development agreements with Intel in support of its server chip, Itanium. Oracle says that it got the inside information that Intel had decided to stop the development of Itanium favoring its Xeon chip. Intel refuted this claim mentioning that it has several years of development plans for Itanium. HP further accused that Oracle was using "strong-arm tactics to coerce customers into replacing their HP servers with Sun servers they do not want…" 
Oracle logged out of the Itanium software development support deal with Intel in early 2011 following which HP sued it. Oracle had acquired Sun Microsystems in April 2009.
At the root of the conflict lies the agreement between Oracle and Intel. HP claims that Oracle has violated the agreement with but Oracle believes otherwise. The process of jury selection for this trial began last week. The Jury will need to decide if indeed any violation of the terms of the agreement has happened and whether Oracle's action qualifies as restrictive, anti-competitive.
The verdict of the case will decide the options that enterprise customers will have while meeting their high performance computing requirements.
View All Photo Stories