A month with the Google Pixelbook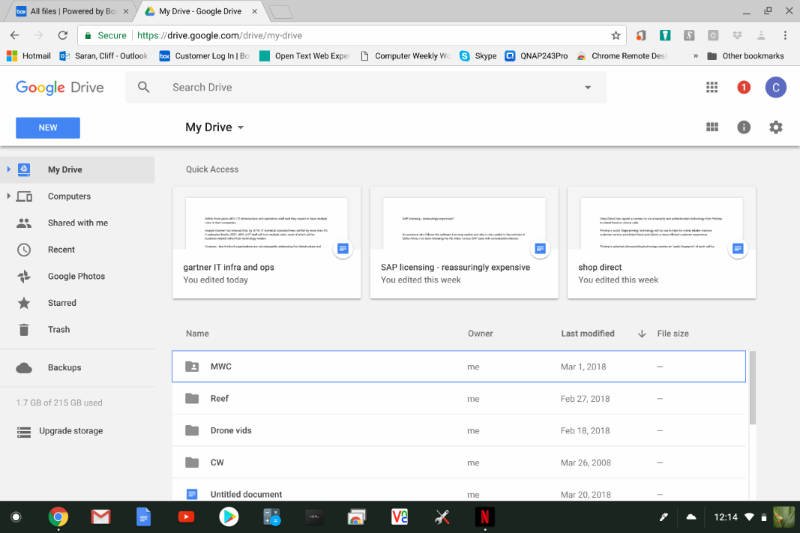 Google has taken the decision to merge Chrome OS and Android in a future operating system. Modern Chromebooks like the Google Pixelbook support the Google Play Store, which means it is possible to download apps like Netflix, BBC iPlayer and many corporate apps that are not available for Chrome OS.
While Android apps can be downloaded, the new Google operating system is not ready yet. This means Chrome OS and Android are treated differently on the Pixelbook. Security tends to be bolted onto Android, while Chrome OS is designed from the bottom up to be secure; it maintains a secure image: nothing gets installed locally. In fact, local storage is somewhat of an afterthought. Instead documents, video and images and available via Google Drive, shown in this screenshot. On Chromebooks like the Google Pixelbook, this syncs seamlessly with the device so that users can work offline.
View All Photo Stories