HyperCITY's retail management system at a glance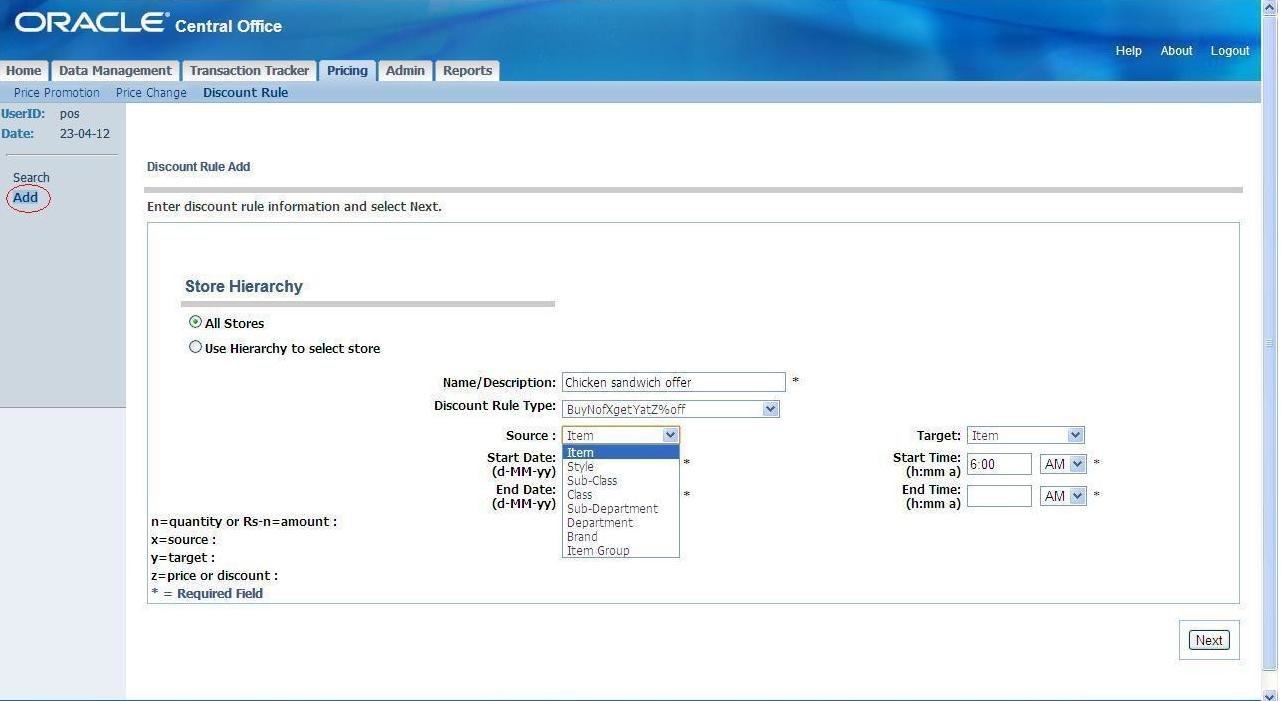 With its retail campaign management tool, the merchandising team at HyperCITY can set up promotions specific to:
All stores OR specific store(s)
All product categories or specific categories
Discount rule type: A promoter can select and manage any type(s) of campaign, such as 'Buy One Get One', 'Happy Hours', the campaigns with percentile discounts, those with rupee discounts, and customer-specific campaigns.
The start and end date of each of the promotions can be specified.
The start and end time can be specified for time-based promotions like Happy Hours.
The 'source' and 'target' options of the management console can be used to have further variations like 'mix and match' and 'cross category' campaigns.
View All Photo Stories