HyperCITY's retail management system at a glance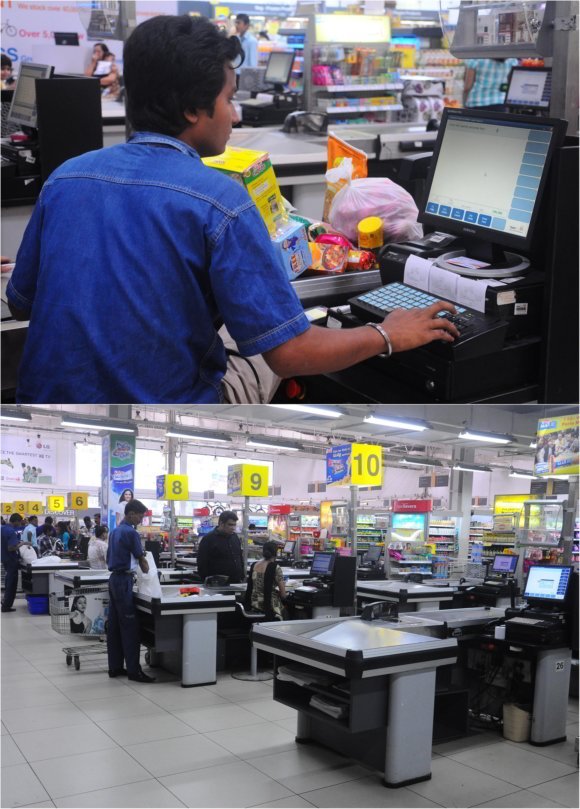 Each HyperCITY outlet has about 30 point of sale terminals (POS terminals). The total user base of the suite at every store is over 100 of which close to 60% are cashiers. The retailer provided a week-long training to its billing desk staff.
Oracle's application can handle various payment modes such as credit / debit cards or cash. HyperCITY now intends to integrate the retail solution with its loyalty program in the near future.
"Currently a cashier at the point of sale terminal has to swipe the loyalty card separately. Once we integrate the two programs one process will be eliminated, reducing the time a customer has to spend at the terminal," says Veneeth Purushotaman, Business Head - Technology at HyperCITY Retail India.
Pramod Kapoor, DGM - Delivery Head, Infodart, the project implementation partner of HyperCITY informs that the three-component structure of the software further saves time for HyperCITY's customers. "The retail management products traditionally used in India had only two components: Point of Sale (POS) and Central Office. With Oracle Retail Back Office (ORBO), the software helps to speed up the billing process. Every time a product is bought, POS updates the ORBO database, which is hosted at the store, and does the billing. This eliminates the need to update the entire database residing at the central office and thus decreases the time a customer spends at the point of sale (POS) terminal."
View All Photo Stories