Vodafone inks network deal with Openreach to expand FTTP in UK
First phase of network expansion aims to give users download speeds of up to 900Mbps in 15 UK towns and cities
Vodafone is to make its Gigafast Broadband available to customers in Birmingham, Bristol and Liverpool on the Openreach fibre-to-the-premises (FTTP) network.
The move is the first phase of a network expansion by the operator, which aims to offer Gigafast Broadband – giving users network download speeds of up to 900Mbps – to 15 UK towns and cities, complementing the 5G network which is present in 58 cities across the UK, including Birmingham, Bristol and Liverpool. Recent tests have clocked Vodafone's 5G network as offering a 5G mode median download speed of 112.2Mbps and maximum download speed of 366.9Mbps.
Vodafone Gigafast Broadband is slated to be active in Birmingham, Bristol and Liverpool by spring 2020 and its reach will increase as Openreach expands its footprint to 500,000 premises in these locations by mid-2021 under phase one of the strategic agreement. The deal includes the option for further phases that could extend coverage to other locations.
Vodafone has already announced 12 other fibre roll-outs under its complementary agreement with UK alternative wholesale fibre network infrastructure provider CityFibre, under which Vodafone Gigafast Broadband is live or planned in Aberdeen, Bournemouth, Cambridge, Coventry, Edinburgh, Huddersfield, Leeds, Milton Keynes, Northampton, Peterborough, Southend-on-Sea and Stirling.
Nick Jeffery, UK chief executive officer at Vodafone, said: "Vodafone is committed to a full-fibre future and to creating the infrastructure Britain needs to compete and win in the digital era. This initiative with Openreach builds on our existing commitments with CityFibre and underlines our belief in the power of digital technology to connect people for a better future and unlock economic growth for the UK."
The deal also boosts the UK network infrastructure provider's remit to deliver high-speed fibre broadband across the country. Its full-fibre broadband network already covers more than 1.9 million premises in the UK.
Openreach chief executive Clive Selley added: "Openreach engineers are building it to another home or business every 26 seconds. We are keen to upgrade customers as quickly as possible to this new, ultrafast, future-proof platform, so we're proud that Vodafone is placing its confidence in Openreach to deliver a great broadband experience for its customers."
Read more about full fibre in the UK
Content Continues Below

Download this free guide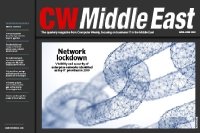 CW Middle East: Visibility and security of networks are top IT priorities
Discover how companies across the Middle East are looking to lock down their networks in the face of an almost constant barrage of threats and malicious actors.
Read more on Telecoms networks and broadband communications