Europe PC sales contract ahead of Win10 launch
The latest figures from IDC on EMEA PC sales shows a market taking a breath before the arrival of Windows 10
The ink was barely dry on AMD's second quarter numbers that betrayed weakness in the PC market before IDC added some more insight into the state of the market across EMEA with its review of the second quarter.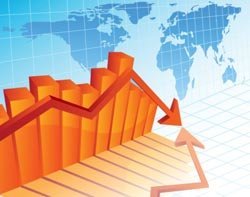 It was always going to be difficult for the PC market to replicate the conditions of last year, when a Windows XP refresh was driving spending, but 2015 might well be a story of two halves.
With the world waiting for Windows 10 to arrive at the end of the month Q2 saw inventory levels climb as vendors looked to clear out the old stock before the arrival of the new and margins came under pressure as a result of customer enticing promotions.
Things should pick up in the second half of the year once Windows 10 inspired spending kicks in but it has been a bit of a slog so far.
"The second quarter was, as expected, a transition period between the very popular Microsoft Bing promotion, which supported sales over the past four quarters, and the forthcoming launch of Windows 10 at the end of July," said Chrystelle Labesque, associate director, IDC EMEA Personal Computing.
Western Europe saw a 19.3% decline in Q2 and it was even worse in CEE and MEA with 24.3% and 25.7% drops respectively.
In Western Europe the decision by consumers to stay away hurt the number of units shipped with a 20.8% contraction year-on-year. High inventory levels, price increases as a result of the strong dollar were the main contributors to the problems.
"The decline in the consumer market in Western Europe came in line with our expectations," said Maciek Gornicki, research manager, IDC EMEA Personal Computing.
"The commercial market results, however, came in lower than expected. It seems that the increase in price points due to adverse currency fluctuations has taken its toll on demand and forced businesses to postpone some renewals. Many companies are also waiting for the new products to be launched with the new CPU platform later this year," added Gornicki.
The analyst house is expecting the impact of Windows 10 to be a bit of a slow burner to start with because the free upgrade Microsoft is making available is not likely to trigger immediate hardware upgrades. But there are signs that enterprise customers are gearing up to start testing the new OS.
"For enterprises, most companies always conduct tests of the new operating system for several months before upgrading their platform and there, too, it might not require a hardware refresh. Overall, however, a large number of businesses are considering upgrading to Windows 10, supporting the next refresh cycle in the mid-term, particularly on mobile devices," said Labesque.