Customer experience projects hiking digital transformation spend
Research from Gartner has highlighted the impact that improving customer experience is having on wider digital transformation projects
As the channel tried to work out what the opportunity was around big data over the last couple of years it became clear that the chances to make money involved business intelligence tools and data analytics.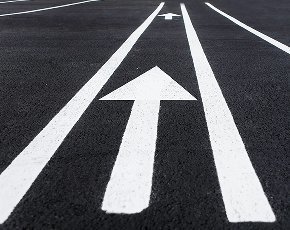 Customers of all sizes are now keen to garner insights from their internal activities and their external communications with customers to try and improve their chances of success.
In particular the growth in social media and the mainstream establishment of tools like Salesforce have made it possible for firms to get more insights into the experiences customers have interacting with them.
Money is being spent by customers keen to improve that customer experience with the latest research from Gartner revealing that more projects were worked on last year by firms keen to be doing the right things for the buyers.
More interestingly from a channel point of view was the link made by Gartner between improving customer experiences and business model changes, with most customers looking to move away from their operational siloed approach using technology to create a unified organisation.
The technologies in demand included those that could help collect and monitor customer feedback as well as those BI tools that could provide a single pane of glass view of what was happening right across the business.
"Not all business model changes are of equal significance, but there appears to be a recognition among the more mature organizations that customer experience projects span organizational boundaries and fundamentally affect the way the organization operates," said Nick Inglebrecht, research director at Gartner.
"As a result, Gartner predicts that by 2018, more than 50% of organizations will implement significant business model changes in their efforts to improve customer experience," he added.
Gartner is also advising customers to consider carefully the strategy around digital transformation and roll out the best solution that fits their particular business, warning that it is not a straightforward plug and play purchase.
"Customer experience improvements are complex undertakings. There is no silver bullet that will, by itself, improve the overall experience. But the combination of projects, if implemented well, can cumulatively contribute to the improvement of an organization's customer experiences," said Inglebrecht.
Already the response from some of those working in the BI world has been a positive one, as they back the call for greater efforts to be made in speeding up the digital transformation of businesses.
"The digitisation of customer experience offers tremendous opportunity to leverage data, providing a self-service, personalised experience. Thus, analytics becomes even more important for enterprises today. A less obvious, but still important factor, is the ability to embed analytics in digital processes or the ability to build information apps. Both require sophisticated technical capabilities," said Dr Rado Kotorov, CIO & VP of global product marketing at Information Builders.
"Many enterprises are pressed to find the skills to build information driven apps, but only a few know that some of the business intelligence (BI) and analytics platforms provide these capabilities out of the box. Your BI developers can therefore play an important role in the customer experience space given the right tools," he added.
John Everhard, European CTO at Pegasystems, said that life had to be looked at from a customer's perspective to make sure that they were given processes that made their lives easier.
"When it comes to digital transformation, don't use lots of siloed technology to deliver a patchwork of channels and services which the customer has to navigate blindly. As a business, you should look to embrace change before your competitors do and seek to build technology that has change at the forefront," he said.
The prospect of digital transformation being a channel opportunity has been raised before with TechMarketView highlighting it as an area of growth for the channel to investigate towards the end of last year.
The analyst firm found that in its analysis of the Enterprise Software & Application Services (ESAS) market more customers were setting out on the digital transformation journey as they automated and connected more of their corporate environment.
"This is generating complex scenarios that will favour providers with platform-based offerings (e.g. mobile, analytics or process platforms, and trading networks), those with a strong ecosystem, and those with a track record of complex integration across processes and data, aligned with vertical market insight not just the technology-level nuts and bolts," stated the ESAS Market Trends & Forecasts 2014/15 report.
The report also encouraged channel players to deliver and price differently and warned the market was set for decent growth and no time should be wasted in getting a strategy together.
"Success will go to suppliers who are best able to simplify the complex, deliver at speed against defined business outcomes, from a prudent cost base," the report added.