Distributors put muscle into Dell relationship
Dell's distributors continue to plough resources into supporting the vendor with Azlan the latest to increase its commitment
Around September last year Michael Dell told an audience in Brussels that he felt that it had embraced the channel but still had some way to go, particularly around distribution.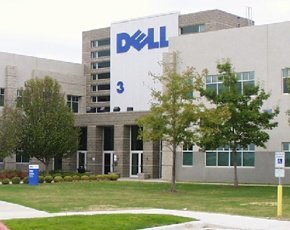 Over the past few weeks the vendor has put some of the large pieces into the jigsaw when it comes to that tier of its channel with Ingram as well as Tech Data both putting their muscle behind the hardware giant.
Last month, Tech Data was appointed as a distributor by Dell as it looked to bring on board a partner that would help it grow in the SME market. That appointment added the global channel player to existing relationships with Exertis and Ingram Micro.
Ingram has been a Dell partner for six months and in that time has invested in developing its staff training and recently established a unit dedicated to the vendor.
Just weeks after it signed up Tech Data the distributor has added some more muscle to the support it can offer the vendor by securing Dell Configuration Centre status for its TD Azlan arm.
Azlan has already been working with Dell Wyse and Dell SonicWall and will now be adding enterprise range of server, storage, networking and software to its portfolio.
To support the business Azlan will put in place business development managers for each line, storage, servers, networking, services and software with a 25 strong team of trained sales staff.
The distributor has also developed a lead generation team to generate reseller business around the Dell enterprise range and has already got a pre and post sales team in place.
Rob Tomlin, director of enterprise at Tech Data Azlan, said that it was putting a lot of resources behind its Dell relationship.
"We already have many years of experience working with Dell businesses, so we expect to very quickly find our feet with the server, storage, networking and services teams. This is a great opportunity for us to help partners to meet the needs of their customers and grow their Dell sales," he said.

The configuration centre will lean on the logistic capabilities that the distributor has already built up and Tomlin said it could build and deliver next day to resellers.
"That means Azlan partners will be able to benefit from both the value-added and volume capabilities of our business and deliver higher levels of service to their customers on Dell Enterprise solutions," he added.
With its distributors putting serious levels of resource against the relationship with Dell the vendor has developed that tier of its channel substantially in the last 12 months.