Outsourcery adds Juniper to O-Cloud mix
In the latest version of its government used cloud platform Outsourcery has added Junipers secure network technology
One of the subjects that Piers Linney, the co-founder of Outsourcery, knows a fair bit about is entrepreneurship and the need for brave investments decisions.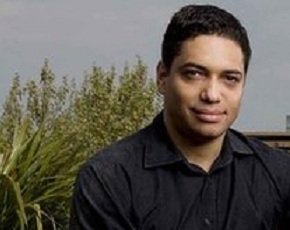 Not only did he see it on his recent stint as one of the panelists in Dragon's Den but he also has experience of it in his own business.
One of the main areas that Outsourcery has been investing is over the past few years has been its O-Cloud platform that provides a secure hosted environment that is suited for public sector customers that demand the most stringent levels of data protection.
To build O-Cloud Outsourcery turned to a number of different pieces of the jigsaw to put together a complete solution and looked for vendors that could deliver technology that would meet its demanding criteria.
To ensure that O-Cloud would meet Pan Government Accreditation it needed to provide a secure networking element as part of that upgrade and started to survey its options in the market.
After surveying the market Juniper emerged as the choice because it also provided an option for software defined networking and it could meet the security requirements.
"The new O-Cloud platform with the latest technology and it is more efficient and our margins are better. Very few companies have gone pout and made the investments we have made," said Linney.
The decision that Outsourcery has made to build and continually develop its own secure government cloud platform is just the sort of entrepreneurial spirit that is so celebrated on Dragon's Den.
There have been some in the industry that have expressed concerns about the amount of money that has been spent and the impact on profitability but Linney is unrepentant about its decision to back its O-Cloud vision.
"You can't deliver those services unless you invest and that's what it takes. Unless you are willing to make an investments then you are not going to be able to do it," he said.