CIF: UK cloud adoption rate surges
The latest research into levels of cloud adoption from the Cloud Industry Forum have revealed more users are choosing the technology
Cloud adoption in the UK continues to climb as more firms use one or more hosted services and it is set to climb even further as users make the move away from Windows Server 2003.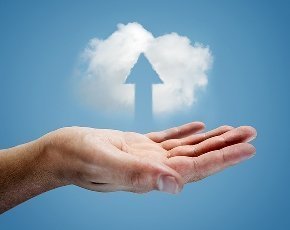 The latest figures from the Cloud Industry Forum (CIF) have set the cloud adoption rate in the UK at 84%, which is up by 8% on the last similar poll in June last year.
Way back in 2010, when CIF started this survey, the level of people using a cloud service stood at just below half.
But confidence has grown and now 78% are using two or more cloud-based services and half of those quizzed by CIF expect to move their entire IT estate over to a hosted environment at some point in the future.
Of those firms that are already signed up believers to the technology, 70% expect to increase their investment over the next twelve months.
Popular applications include, in descending order, CRM, disaster recovery and backup, data storage and email.
The channel has been urged to use the end of support for Windows Server 2003 in July as a moment when it can push a cloud-based approach and CIF has identified around 58% or organisations are still on the platform. The latest research also found that 77% of users make new deployment decisions when infrastructure is being refreshed.
Alex Hilton, CEO of CIF, said that the adoption of cloud-based services had come a long way in just a few years and it had grown in importance.
"During this time, Cloud has moved from the edge of the IT estate to its centre, and it is now largely regarded as just another way that we do IT. Importantly, it is, by and large, delivering the benefits the industry promised it would deliver," he said.

"But what is clear is that Cloud isn't yet all things to all men and that Cloud will continue to sit alongside on-premise solutions for quite some time to come," he added "Although more organisations than ever are committing to a 100% Cloud environment, the vast majority are a long way from migrating their entire IT estates."

Hilton said CIF was expecting the appetite from users for cloud would continue across the rest of this year as more firms deloyed additional services.
"While first-time adoption is likely to slow somewhat, penetration of Cloud services within organisations, which appears to be happening at a faster rate than we had anticipated, will continue unencumbered. Assuming, that is, that Cloud Service Providers can effectively put forward the business case for adoption and build further confidence amongst end users by improving levels of accountability, capability and transparency," he said.