KPMG Enterprise steps up security support for SMEs
KPMG Enterprise is launching a security programme specifically aimed at the SME market
KPMG Enterprise has taken the wraps off a cyber security service that is designed to serve the SME community in response to the increasing number of cyber attacks the sector faces along with its ongoing problems improving its defences against hackers.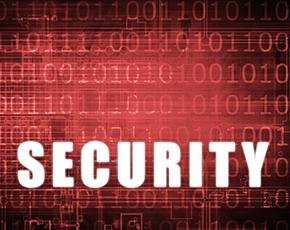 The firm has launched an 'accelerated security' service that is aimed at SMEs and mid-market customers that want to buy protection services in pre-configured packages at a fixed price.
"It's increasingly important that smaller businesses, which have not historically considered themselves to be a target for cyber crime, develop resilient cyber defences. We are seeing attackers focus on businesses with lower levels of cyber maturity as large corporates, the more traditional targets, enhance their protection," said Martin Tyley, KPMG Enterprise cyber partner.

"In fact, any organisation that holds valuable data is a target for hackers, which can be hard to stomach for a business which has previously stayed below the radar. This realisation can leave some companies struggling to achieve their aspirations without feeling exposed to cyber security risk – a concern our new package addresses," he added.
KPMG is also highlighting the risk to reputation a breach can cause, along with some of the potential fines that can be handed out from the ICO because of a failure to look after data.

At the same time the firm has also warned that not enough is being done to improve training and development of cyber security skills and as a result the scope for human error continues to be a significant risk.
"Training and awareness is one of the most overlooked areas of Information Security. Businesses often find that security incidents aren't caused by a failure in technology, but because employees do not fully understand the role that they must play in protecting their company's assets," said Serena Gonsalves-Fersch, KPMG's UK cyber academy lead.

"We see all too often that leadership race to implement new technologies to ring-fence a particular area. Effective cyber risk management is based on an enterprise-wide approach that includes people, process and technology. To create a strong competitive advantage, this culture needs to start at the boardroom," she added.
Read more on Threat Management Solutions and Services