Cloud infrastructure specialists turning to the channel
With the cloud market continuing to open up the opportunities for the channel are also expanding as more firms look to work with partners
Resellers able to sell cloud services that need a datacentre requirement are being courted by some of the specialists in that area of the market as they start to recognise that the channel will be key to their growth.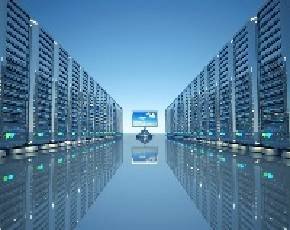 As the market for cloud starts to open up so do the opportunities for the channel and some of the big datacentre specialists are looking to work with partners to increase their business beyond the large players like AWS and IBM and as they expand out of an enterprise customer base.
Yesterday Equinix opened its sixth data centre in London after cutting the ribbon on a $79m facility in Slough that is looking to attract City based companies that are looking for a secure colocation environment.
The firm works with all of the household cloud provider names but is also keen to develop its own relationships with the channel and had been beefing up its internal operation to provide resellers with support.
Michael Winterson, managing director Equinix Services, said that it was "actively looking" for channel partners that understood what the firm could offer and were aiming to add their own services to create a solution to take to the market.
He said that some of the interesting deals done recently involved channel partners that were able to provide large enterprise customers with the skills and flexibility that could not be found easily elsewhere.
"Since we have got relationships with Amazon, IBM, Microsoft and others we are asking them who we should be working with," he said.
Equinix is not alone in recognising that getting involved with the channel, which is increasingly becoming the trusted local source for cloud services, is a smart move.
Matthew Munson, CTO of Cube52, is delivering cloud services but comes from a strong background in the data centre world and is looking to work with the channel in delivering private cloud environments.
Public and hybrid clouds get a lot of attention with many customers assuming that they already have the ability to offer some sort of private cloud but it is often not that easy.
Munson viewed the channel as a vital route to working with customers that are looking at cloud but are scared of the technology and the implications it might have on the existing infrastructure.
"We want the channel to use us as the bulding blocks and they can add the extra value," he added "We have been surprised by the number of channel partners that have got it and are now going to build it."