Windows Server 2003 support deadline sparking cloud debate
As the countdown starts to the end of support for Windows Server 2003 the channel is starting to talk to customers about alternatives
The clock is ticking on the countdown to the end of support for Windows Server 2003 and the channel is being urged to use it as an opportunity to talk to customers about moving to a hosted environment.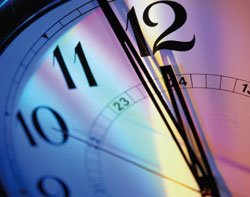 Support for Server 2003 will be cut on 14 July and customers have the option of replacing their systems with something similar or using it as a moment to move to something fresh.
Microsoft has been very vocal about the impending changes in support and last month told users that are running Server 2003 that "now is the time to migrate", warning that just one unpatched server could provide a point of vulnerability across the network.
The potential size of the user base for Server 2003 runs into the millions of servers with Microsoft estimating around 39% of server OS are 2003, which equates to around 24m servers.
Microsoft would like people to make the transition to Server 2012 or to choose its cloud platform Azure but there will be other possibilities that the channel will be floating in the next 133 days.
"Many organisations will already be executing on their Windows 2003 migration plans, but for those that haven't there is still help available," says Emma de Sousa, UK managing director, Insight.
"You need to plan your journey, marshall your resources and get up to strength. And most importantly of all, find a good partner who has made this journey before," she added.
Insight warns that a poor migration could lead to various problems, including causing serious headaches for administrators and potentially creating ungovernable new envirionments.
Others in the channel are also using the countdown to July to talk of other clpoud platforms and desktop virtualisation technology to try to get users away from a traditional approach.
Graham Harris, product director for cloud at Daisy Wholesale, told MicroScope in a recent cloud feature, that the timing was right for resellers to pitch alternative solutions.
"With the looming deadline of Server 2003 and Windows XP retirement, channel partners will findn themselves in an ideal position to guide SMEs away from traditional infrastructure to a virtual hosted desktop environment," he said.