Pressure for skilled IT staff set to rise
It's tough enough getting someone with decent IT skills but the competition for staff is set to increase further
The competition for skilled staff is set to become even steeper as more firms look to expand the numbers of skilled IT staff they have on the books as part of plans to support growth.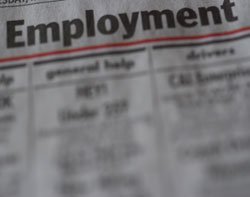 Problems getting hold of skilled staff are already causing the industry headaches and the employment options for those with the right credentials look like expanding even further according to speciaolist IT recruiter Robert Half Technology.
The firm has done some fact finding that reveals more than a third of UK firms (36%) are planning to expand their IT workforce in the first half of this year to help support projects and iniatives that have been launched to foster and support growth.
The recruiter is also pretty sure that the demand for IT staff will continue, and if anything will get stronger, in the second half of the year with just shy of those it quizzed expecting growth.
But it is not going to be easy getting the right staff and 96% of IT leaders are already reporting problems getting hold of the right calibre of staff and 89% are worried that keeping them is also going to be difficult.
Some of the strategies being considered to try and keep staff onboard include increasing salaries as well as providing extra bonuses to keep skilled IT workers feeling loyal.
More staff needed
Recruiter Robert Half Technology asked IT leaders why they wanted more staff:
*More than half (62%) said it was to support new projects and initiatives
*There were also some (51%) looking for help moving to a cloud infrastructure
*Others (40%) were looking for people to provide more general support to help with service expansion goals.
Charlie Grubb, associate director at Robert Half Technology, said that the market was back in recruiting mode after a few years when the downturn forced some IT projects to be put on hold.
"Many IT projects and technology-based products and initiatives were put on hold during the downturn, with the bulk of IT budgets devoted to 'keeping the lights on' rather than introducing new ways of interacting with customers, or running the business more efficiently. However, the recent economic recovery has encouraged organisations across the board to turn their plans back into action," he said.
"This is creating a stronger demand for IT professionals, which in turn is leading to concerns about losing top performers to competitors and a belief that incentives such as salary and bonuses will need to rise this year. While financial remuneration is key to employee retention of all skilled professionals, it's important to remember that IT people are motivated by other factors as well, including technical training, the ability to work with leading edge technologies and contribute to business success," he added.