iSheriff shoots down the idea of the need for big channels
Cloud security specialist iSheriff's channel strategy raises some questions for those resellers that are yet to develop their areas of expertise
Building a channel has always been a balancing act between quantity versus quality and between choosing partners that will bring in large amounts of revenue and those that might be lighter on the cash front but can open up fresh market opportunities.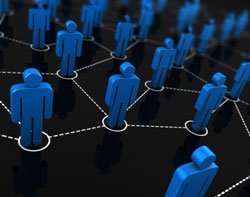 The phrase "quality not quantity" is almost as old as "I don't think we should eat that apple Eve" and is quoted by most vendors looking at expanding or revising their channel programmes.
But increasingly the phrase is carrying real weight and small focused numbers of partners means just that and there is clearly going to be a challenge for the channel to make sure that as the programmes narrow they are in a position to be considered for them.
A good example of how vendors are coming to the channel can be seen in the decision by cloud security player iSheriff, which has set out a strategy of having ten partners in each country.
Having a limited number of partners does not mean side stepping distribution and the firm works with Infinigate in the UK but it does mean that the option of having hundreds of resellers on the books is not one that will be pursued.
"We are looking for more resellers but we are growing with what we have at the moment. We don't want to work with people who will just cut and run," said iSheriff CTO Oscar Marquez.
There is an awareness from the firm that aiming for a select band of channel partners is not the norm and avoiding the temptation to equate channel growth with reseller numbers is perhaps the way things are normally done.
"We are trying to do things differently and a lot of partners can work with it and the channel is changing," said John Cassidy, EMEA president of iSherrif.
Both Cassidy and Marquez have experiences of working with vendors that liked to have big channels with CVs that include time at Dell and Novell respectively and know that often the temptation is to go for large numbers in the hunt for greater revenues.
"If someone knows that they get X revenue by having 50 partners then the assumption can be that you will get Y revenues if you sign up 150," said Cassidy.
Although iSheriff is just one example of what is happening in the approach to developing channels it is increasingly being replicated elsewhere as vendors look for a tightly focused select group of value added partners.
It does raise questions for those resellers that have yet to make a move towards managed services and developing their services proposition and Cassidy warned that things will be tough for those that continue to hope they can make their money from a rapidly outdated traditional box-shifting model.
But with vendors looking for just a handful of partners and thousands operating across the UK it means that there will clearly be losers and only those that make the effort to gain the right skills and expertise, in the case of iSheriff in security and networking, will be in demand.
With resellers being told they have to move to the cloud and services the pressure to do so to maintain vendor relationships is a further factor, on top of ensuring customer needs are met and flexibility can be offered in terms of service usage and payment, that will encourage the channel to continue to change in 2015.
Read more on Channel Partner Programmes