Civica identifies local government IT ambitions
Local government is a sector that has ambitions to use IT to change the way it delivers services but according to Civica it also faces some challenges in meeting those aims
Channel players selling into local government have seen plenty of changes over the last few years as austerity kicked in and the need to use IT to drive efficiencies became paramount, but the sector will continue to evolve and use technology to drive change.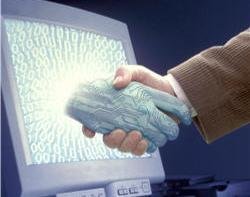 Predicting just what might happen in the future is always a challenge but Civica is having a go and has produced The Changing Landscape for Local Government report, which looks at what could lie in store in the next decade.
The pressure on those buying IT in local government to keep a firm eye on costs as well as introducing innovation and more efficiencies is not a working environment that is going to change.
There are also expectations that more focus will be made on taking paper out of local government processes to save on costs as well as making it easier to keep information digital.
Future role
The Civica report identifies five imperatives that the role of the local authority must deliver in the future:
1. Become a broker of broad, collaborative and integrated services
2. Personalise services based on deep citizen insight
3. Community Guardianship founded on quality services and targeted intervention
4. Facilitate citizens to self-serve
5. Rebuild traditional civic life, safeguard the public and the environment
There is also a desire by council leaders to ensure that every interaction with citizens is stored and that data can be kept. Ideally there will be more secure resident portals to underpin that communication.
Mobile is also going to continue being a theme with a greater demand for flexible working and a move by some councils to develop app versions of their core services.
Talking to citizens will come via a multitude of social media platforms and via community portals, which will need to be developed in the next couple of years.
The wish list might be one that involves more flexibility and greater provision of online services but the present state of most councils leaves them with a long way to go to get to that destination.
With the prospect of greater devolution to a local level on the political agenda there is a pressing need for local government to make sure that it is in a position to communicate with citizens, provide various ways of discovering what services are on offer and can capture and secure data generated by that communication.
Paul Bradbury, group business development director, Civica said that the next decade would usher in changes for local government that would provide those running the IT with several challenges.
"There's no doubt that local authorities are setting out on a complex and challenging transformation journey which will see them and the services they deliver change dramatically over the next decade," he said.
"A more integrated approach to services is needed together with IT-enhanced ways of working which support rapidly shifting end-user demands. It may be challenging, but this journey poses an exciting opportunity to radically re-think the way organisations operate for the benefit of the local communities. Doing nothing is not an option," he added.
Read more on Data Protection and Data Backup Services