Nation states expected to ratchet up cyber war in 2015
The prospect of more international espionage is one that looks like being a feature, along with more cloud and mobile attacks, in the security landscape next year
If you had to make one prediction about the security market it would be that next year will see the threat level increasing and as a result resellers and customers will have to keep an eye on developments.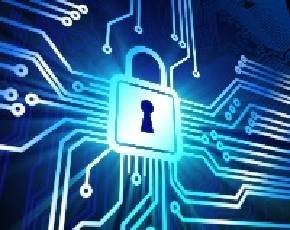 That is a statement that could have been made at any time over the last decade but what perhaps is going to be different in 2015 is the shift towards a cyber war will become something more serious as nation states start to lock horns.
Most security vendors are putting out their predictions for next year and plenty of them include the word 'government' with WatchGuard among them warning that natiuon states are likely to increase their espionage activity in 2015.
The firm also expects more targeted attacks on vertical markets and an increasing use of encryption that will also come under pressure as governments look to break it.
"As security professionals we spend a lot of our time looking for trouble and expecting the worst and in 2014, there were lots of vulnerabilities and threats such as Heartbleed, Regin and Operation Cleaver," said Corey Nachreiner, WatchGuard's director of security strategy and research.
"With so much noise in the market, we wanted to help security professionals focus on what matters the most – and what doesn't. Hence, five predictions you need to prepare for in 2015 and five you don't."
There are also expectations of more activity around the internet of things, mobile and the need to provide greater protection for software defined data centres.
Michael Fimin, CEO at Netwrix, expects 2015 to be busy with security experts having to react to several new developments: "Looking back at previous years, new security challenges will continue to arise, so IT professionals should be armed with mission-critical information and be prepared to defend against them."
Jesse Rothstein, CEO, ExtraHop, said that the world had already started to change with the Heartbleed and Shellshock zero-day attacks that should have given security managers enough of a wake-up call in the past few months.
"These events, coupled with a wave of high-profile breaches – from Edward Snowden at the NSA, to Target and Michael's, to the United States Postal Service – over the past 18 months, should indicate more is to come. With the increasingly sophisticated and pervasive nature of today's threats, expect to see enterprise IT organisations step up their security game," said Rothstein.