RBS computer glitch fine sounds a wider warning
The decision to fine the RBS Group for a computer problem that meant users couldn't access accounts is not just something for the banking sector to ponder
Banks being handed out fines for failing to provide good customer service is not something unsurprising but the nature of the latest incident involving the financial sector is one that could have ramifications for firms serviced by the channel.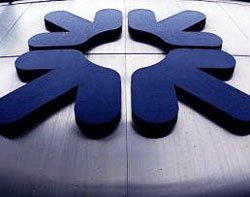 The Financial Conduct Authority (FCA) handed out a £42m fine to RBS, Natwest and Ulster Bank for IT failures that happened in June 2012, when a computer glitch made it impossible for customers to access banking services.
A total of 6.5m customers were impacted by the problems and the FCA highlighted not just where the problems had occured and what the implications were but warned that firms had to think more about their customers when they were devising an IT strategy.
"Modern banking depends on effective, reliable and resilient IT systems. The Banks' failures meant millions of customers were unable to carry out the banking transactions which keep businesses and people's everyday lives moving," said Terry McDermott, director of enforcement and financial crime at the FCA.
"We expect all firms to focus on how they ensure that they can meet the requirements of their customers when looking at their IT strategies and policies," he added.
Some in the channel interpreted the case as a sign of both the need to modernise IT infrastructure and to ensure that steps had been taken to keep systems running.
"This fine should come as a stark reminder to businesses of all shapes and sizes: IT has to be always-on and failures are simply not acceptable anymore. Although the problems at RBS aren't unique, they are among the most high profile we've seen impacting customers across the world. Organisations should take this as a stark warning to modernise their legacy IT infrastructure to ensure that it can cope with growing demands for uninterrupted, 24/7 availability," said Ian Wells, vice president, North West Europe at Veeam.
Mike Osborne, managing director, business continuity, Phoenix IT, said that the UK business community should have had chills running up their spines after reading of the FCA judgement.
"The most striking comment made by the FCA is its commitment to ensuring banks shift away from recovering from disruptive events to resilience where systems can withstand risks. This requires a totally different mind-set not just from the banks but from the boards of most British businesses. Our experience suggests that most businesses would be unable to recover in anywhere near the time that would be expected of them by regulators or their customers," he said.
"The sheer complexity of modern IT with the addition of mobile and interdependent applications, all accessing huge volumes of data, requires a commitment from firms to continual risk assessment and annual-testing of IT and business recovery plans that goes far beyond what most organisations currently undertake," he added.
Read more on Data Protection and Data Backup Services