Migration projects causing users headaches
Customers accept they have to undergo migration projects but many are finding the process is far from satisfactory
Migration away from Windows XP or towards a cloud based platform might be something that a customer cannot put off but not too many find the experience a satisfactory one.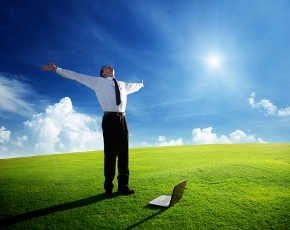 In findings from Xceed Group that should highlight some of the opportunities that resellers with migration expertise could tap into there appeared to be a widespread feeling that changes impacted on business as usual.
A third of those executives quizzed by Xceed described the migration process as a negative one on the the day-to-day operations and 44% found that it had taken longer than expected and 40% complained about costs exceeding the budget.
The upshot of the potential disruption that moving systems can create is for customers to delay projects. Some blame lack of in-house skills as an obstacle with others also failing to set goals and targets making it much more likely a project would fail.
"We're seeing a real trend toward putting off migration projects because of lack of confidence in being able to run a migration programme without significant impact to business critical operations," said Xceed Group managing director Paul McGolpin.
The pressure to use migrations to move to the latest technology and increase the competitive position of a firm is one that most customers acknowledge is something that makes the reason for going through the upheaval one that ultimately should be worth it.
"Organisations understand that migrations are necessary, but the ability to run a business and transform that business via a large-scale migration is not an easy balance to achieve. It's a big concern because long term, delaying a migration will only have a negative impact as organisations lose out on the financial benefits that migrations are ultimately designed to deliver," he added.
The research also found that 58% of customers are facing having to undergo some migration in the next two years, which should place finding some expert assistance one of the main action points for 2015.