Claranet warns MSPs over SLA trap
Too many cloud providers are obsessed with meeting an SLA which is not providing the customer with the service they were hoping for, according to Claranet
Resellers have been warned against getting bogged down in service level agreement (SLA) discussions with customers and failing to get round to a wider discussion about the cloud service they plan to offer.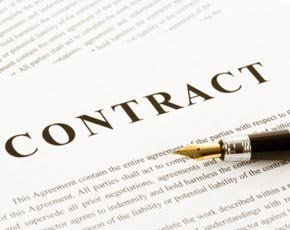 Although SLAs are important, to establish a framework to agree performance and availability between the cloud service provider and the user, there are other things that the channel must cover.
"The industry tends to measure against technical metrics, but it's important to remember that it's the end user's actual experience that counts. End users can have a situation where their SLA is being met and exceeded by their provider but are still not seeing the levels of service that their business now requires. When this happens, it is often a sign that the SLA is too generic and objectives have not been set that reflect the specific performance needs of the end user," said Paul Marland, director of account management at Claranet.
He adds that the majority of SLAs do not really cover what is important to customers and the idea of what defines good service can be hard to capture in an agreement that is metric based.
The decision by so many customers and resellers to focus on the SLA is understandable given the amount of uncertainty that some users have had making moves to the cloud. Focusing on tangible deliverables clearly defined in an agreement was seen by many as one of the main ways that fears of risk could be dealt with.
But Claranet has raised doubts that on its own the SLA is going to give the user the experience they are after and pointed out that service is a more fluid concept that can change over time.
"That a provider is meeting the levels of uptime specified by their SLA will be of little solace to the CEO or FD who can't access their emails fast enough, or the online retailer missing out on sales because of slow page-loads," he said.
"The best MSPs understand this and are able to assess what they do in the context of the end user. An SLA is a good baseline contractual agreement but, as the relationship evolves, so too must the level of 'measurable' engagement to suit the performance and optimisation criteria of each customer," he added.