Tech industry wants to work more effectively with government
The industry group techUK has penned an open letter to encourage a better working relationship with the public sector
The UK tech industry has laid out a three point plan as it looks to work more effectively with the public sector and make it easier for the latest innovation to get used by customers.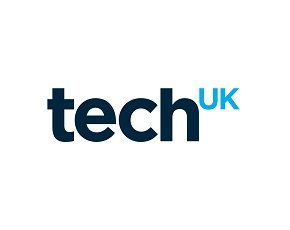 An open letter penned by techUK, which represents the industry and includes the likes of Computacenter, CSC, Dell and HP as members, has outlined a three point plan that should make the relationship between suppliers and public sector customers a better experience.
The letter, which was signed by Julian David, CEO of techUK, was signed on behalf of 500 members that are active in its public sector programme.
The first plank of the plans involves better engagement between the industry and government with a more co-ordinated approach, rather than policy being formed and then vendors having to belatedly formulate a response.
"We need a dialogue between industry and public sector for longer, and in more detail. We're committing to making our full resources available to boost capacity and capability in Government departments. We will also offer techUK as a neutral forum to take government policy and discuss viability at a much earlier stage, before commercial considerations begin," stated the letter.
The second initiative is for better information with techUK pledging to establish a standardised data and evaluation scheme as well as working with an independent third party to survey suppliers and civil servants to improve engagement.
The final idea is to make a pledge of more innovation and provide customers with the freedom to try new ideas out by providing a platform for experitmentin and testing.
"We are confident that it can help the public sector achieve better results. It is in everyone's interest to get this right, so that those who depend on public services receive better services in the future, at an affordable cost. Industry is keen to work with government to move fast and to make sure that happens," stated the letter.
"As an industry, we recognise the scale of the challenge that lies before us. This plan lays out how we will overcome that challenge, and not just meet expectations, but exceed them. Now we want to move forward positively and quickly with Government," it concluded.
The CBI gave its backing to the proposals with its director general John Cridland pointing out that the need to get the deficit down continued to be a pressure being felt across the public sector.
"Digital public services can help address these challenges through more cost-effective, intuitive and targeted service options for people living in the 21st Century. techUK rightly highlights the potential for digital technology to transform public services and how Britain's tech industry can work with government to address the challenges facing us," he added.
Read more on Sales and Customer Management