Miliband calls for more apprenticeship support from IT sector
Labour leader Ed Miliband has used his last party conference speech before the general election to call for more support for apprenticeships
The Labour Party leader Ed Miliband has highlighted the IT sector as one that needs to deliver more apprenticeships to support the next generation of workers.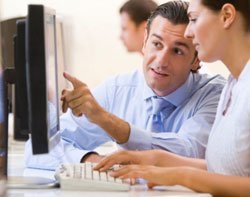 The idea of increasing the number of apprenticeships formed one of the main themes of a speech that also covered the NHS, housing and the prospect of a mansion tax should Labour be elected next year.
Miliband was setting out his pitch for voters, claiming he could turn Britain around with a decade long plan, working with a message that was designed to appeal to hard working people who want to be rewarded.
He told attendees at the party conference speech in Manchester that it wanted to get as many people leaving schools and colleges going onto apprenticeships as they do to Universities.
He said that elsewhere in Europe they had a more mature attitude towards investing in the next generation and they had to look to countries like Germany to get some pointers.
There has been some criticism in the past from the channel over how some employers have approached apprenticeships, with some arguing that there has been some abuse of schemes that have been seen as a source of cheap short-term labour.
One of Miliband's suggestions was that every time a company brought in expertise from abroad it had to make a commitment to try to establish a corresponding apprenticeship for a young UK national, but he then singled out the IT sector as one where there was a major imbalance.
"You can't have what's happening in IT where you have more and more people coming in but the number of apprenticeships falling," he said.
His criticism of the IT sector is perhaps slightly unfair when it comes to the channel because there have been many cases of vendors and resellers investing in the next generation. Microsoft has been at the forefront of working with the government in the past to try and increase the number of young people getting a chance to get a break in the IT industry.