A brave new world: VMware announces converged solutions
As well as laying out his vision for the brave new world of IT, VMware CEO Pat Gelsinger announces the launch of the EVO family at VMworld
VMware has taken a significant step towards a converged infrastructure ethos by announcing EVO:RAIL at VMworld in San Francisco.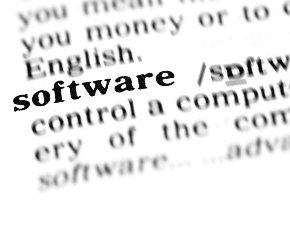 The announcement was made by CEO Pat Gelsinger, who said during the keynote that EVO:RAIL would offer a 'dramatic simplification' for those seeking a software-defined enterprise.
"EVO:RAIL is an appliance solution for midrange needs that offers dramatic simplification from power on to VMs in 15 minutes or less […] roll it up, take it out-of-the-box [and in] 15 minutes – you're VM operational," Gelsinger said.
The solution will combine both software and hardware to effectively create an out-of-the-box SDDC, however Gelsinger wanted to make it clear that VMware was not stepping into the world of hardware.
"This is not a VMware product. We enable our OEMs to deliver. We're not doing hardware, our OEM partners deliver this as a solution," he said.
Partners delivering the solution consist of Dell, EMC, Fujitsu, Inspur, NetOne and Supermicro.
The Palo Alto, California-based virtualisation company also launched EVO:RACK.
"It's the [same] power and the same concepts of EVO but done at cloud scale. Where we can scale out an entire data centre; a cloud SDDC environment in two hours or less," explained Gelsinger.
As well as discussing the rebranding of vCloud Air, a partnership with Open Compute Project (OCP) and OpenStack integration, Gelsinger explained his vision for the future of IT.
Bravery was the overarching theme, as the chief exec explained all decision makers in this 'brave new world of IT' needed courage.
"It's important for everyone in this room and everyone in the community to understand that I will hold VMware accountable to be brave, to push forward and disrupt for the benefit of our customers; and in the turn, you can count on us to lead the way in this generation of brave new IT," he said.

To read the abridged transcript, click here.

Read more on Enterprise Hardware