HDS repositioning to become a 'partner-first' company
HDS UK takes decisive action to become a services and solutions provider with channel partners at the heart of its operations
Hitachi Data Systems (HDS) UK has revealed an ambitious plan to revamp its relationship with the channel, putting partners at the heart of its future operations.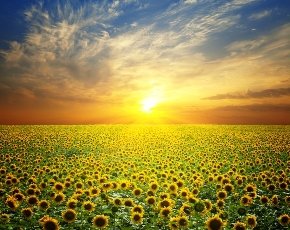 Richard Gadd, UK managing director, said that the storage specialist had 'significantly ramped up investment' on channel operations. "If we are to succeed, we know we need to become a partner-first operation," he told Microscope.
This isn't the first time that HDS has refocused its partner efforts. Former UK boss Stephen Ball said back in 2011 that the objective was to see 80% of business going through the channel within two or three years. However, Gadd, who replaced Ball as the UK country manager after an interim stint from Tony Reid, was less inclined to put a definitive figure in place.
"We recognise that we need to embrace the channel in order to scale up but rather than commit to an abstract number, we want to ensure that we have the right strategy in place," said Gadd.
Targets aside, HDS has seen approximately 60-65% of business flowing through the channel in recent years and would like to substantially increase that figure. Gadd admitted that HDS' approach to the channel had been rather 'ad hoc' in the past.
So how does HDS plan to get the ball rolling on these ambitions? Chief operating officer, Lynn Collier, said that a range of plans were already firmly in motion to finally make the vision a reality. Firstly, she said, HDS is investing more money, time and effort into its partner relationships, providing them with tools and training they need to extract as much value as possible from the product portfolio.
However, Collier recognises that this alone is not enough; the virtualised storage specialist is taking decisive action to move away from being a product vendor, to instead become a 'services and solutions provider'. Similar to the change in strategy seen at Microsoft in recent years, HDS is keen to put services front and centre, maximising value for its partners along the way.
Another key component of this strategy is a change to HDS' distribution model; parting company with Zycko, it has made Avnet the sole distributor of its undeniably healthy portfolio, paving the way for a more solutions-centric approach.
Speaking about the decision to part ways with Zycko, Collier said: "It was a very successful relationship but […] they've got some very specific things that they want to do with new niche players in the market and we want to focus more on solutions."
Collier added that while they would maintain a trading relationship with Zycko, Avnet's focus on driving solutions was perfectly aligned with HDS' vision for the future.
"The way that we've worked best with Avnet in the past has been around providing solutions, so going into a single distribution partnership allows us to drive the kind of programs that Avnet focuses on," she explained.
I think if there is one thing that we have to get right in the UK market, it's an alignment with our partners

Richard Gadd, UK MD
One such example that she gave was Avnet's SolutionsPath, which enables resellers to identify growth markets and provide them with the necessary tools and skills to close deals. It is this kind of solution, Collier says, that fits in perfectly with HDS' new full-service strategy and allows them to create cross vendor solution stacks with key alliance partners.
There's been a significant changing of the guards over the past year at HDS UK. As well as Gadd taking the helm, vice president of UK channel and alliance, Neill Burton, left for BMC Software with his role being absorbed by the COO. While Collier has only been in the newly created position since February, she is an HDS veteran having been with the company for over a decade. Gadd said he had complete confidence in Collier's ability to drive the partner-first strategy.
"I think if there is one thing that we have to get right in the UK market, it's an alignment with our partners," he said, adding that Lynn was the best "best and brightest" person for the job.
Whether HDS UK can make good on its partner-first strategy, of course, remains to be seen. HDS has certainly struggled in recent years to fully define its relationship with the channel and this is not the first time the company has attempted to right that ship. However, the new management team seem to be taking decisive and practical steps to ensure that the future is indeed one where its partners come first.
Read more on Channel Partner Programmes