K3 hits expectations and predicts debt reduction
K3 has posted a set of numbers that are in line with expectations and have helped it reduce net debt
Software and managed services company K3 Business Technology Group has posted second-half results in line with market expectations and is expecting reduce net debt as a result.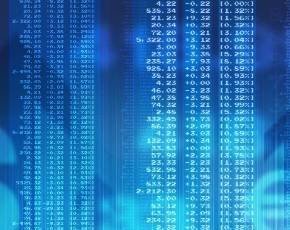 Net debt at 30 June 2014 stood at £13.6m compared to £13.8m for the same period the previous year. In a statement the company said investment in product development and the costs of the significant changes required to move to a new organisational structure and position the business for the future have helped fuel debt.
However, it added that the net debt position is expected to reduce in the first half of the new financial year in line with historic cash flows patters and improving profitability. This in turn should lead to a year-on-year reduction in net debt.
The company added that it had seen continued momentum in the second-half in its Microsoft based operations and in particular for its retail 'ax|is' product based on Microsoft Dynamic AX.
The company is pursuing a strategy of developing a global channel for axlis with K3 saying that new orders have been signed for the product in the second half, while Microsoft remains 'supportive' of its goals.
Outside of its Microsoft operations the company also reported year-on-year progress and added that "Recurring income is expected to show a year-on-year increase and operating cash flows remain robust."
The company largely supplies software to the retail, manufacturing and logistics sectors.