BI specialists in pole position to gain big data rewards
Resellers with BI skills should be in the vanguard of those in the channel able to translate the buzz about big data into tangible financial rewards
Resellers with business intelligence skills should be well placed to be among the leading beneficiaries of the growth of big data as more users start to look for real-time analytics.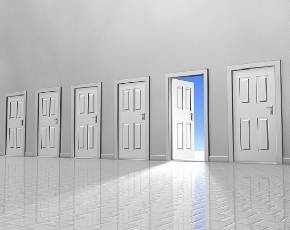 With vendors now delivering tools that allow greater analysis of unstructured data that is changing the demands from customers and putting those that have kept on top of their game with the chance to reap the rewards.
On the flipside those BI players that are happy sticking with legacy support face the market slipping away from them as customers finally start to put relying on spreadsheets into the past.
Speaking at a recent MicroScope roundtable on BI issues the consensus was that big data was starting to present some real opportunities for the channel.
"Some new emerging partners are embracing the new innovative technologies. In this industry if you don't change then you die," said Conor Shaw, vice president general business and partner ecosystem at SAP.
"With the Hana platform, we can process data very quickly, so you can make informed decisions with the data that is produced in a time that is useful. Big data analytics is going to explode," he added.
Phil Davies, channel and alliances director, EMEA & APAC, at Pentaho, said that big data was all about providing the users with information that was quick and gave the user, "the power to make decisions quicker".
But there were warnings that unless the sales pitch and technology solution met and delivered on customer needs then there were going to be challenges for the channel in taking advantage of big data.
"Big data has to be driven by business outcomes that add value to the business and people still don't know what that is. People will continue to struggle with big data if it doesn't appear to add value," said Nick Felton, head of business analytics at Advanced Business Solutions.
Read more on Business Intelligence Tools and Services