Tablets eating into smart phone corporate share
Frost & Sullivan has found that tablets should start to be more widely deployed as a business tool
Tablets should become a more popular device in the corporate environment as a greater number of firms start to offer them to staff, with smart phone usage likely to drop as a result.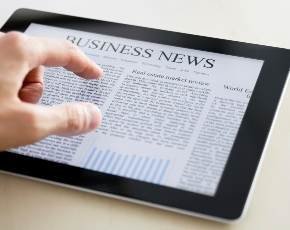 At the moment the laptop remains the key hardware issued to staff by employers, with three quarters happy to hand them out, and just shy of half of firms are prepared to give a tablet, according to research from Frost & Sullivan.
But that is expected to change as tablets become able to handle more data-intensive applications and the loser will be the smart phone, with usage levels predicted to drop from the current 66% to 58% in the next two years.
The analyst house also found that even where firms allowed staff to bring in their own devices, which 60% were happy to do, only 40% had a formal BYOD policy in place.
Small firms were the least likely to have a formal BYOD policy in place and for those that did the most popular way of enforcing behaviour was via network management tools,
Frost & Sullivan also found that the Blackberry has slipped into fourth place as a choice of corporate phone, behind Android, iOS and Windows Mobile. Smart phone usage is expected to decline as more people work from home.
"Overall, 62% of the workforce is traditional, working at office locations. Mobile workers account for 22% and remote workers the remaining 16%," said Frost & Sullivan research analyst Karolina Olszewska.
"Although this trend is not expected to change drastically within the next three years, the number of in-office workers is expected to decrease, while remote and mobile workers are expected to increase, signifying greater opportunities for smartphone and tablet makers," she added.