Seagate backs 'laser' storage technology
Seagate is one of the backers of efforts to develop the next storage technology
Hard drive manufacturer Seagate is backing a new research centre that seeks to develop innovative laser technology to answer pressing concerns about data storage in the cloud.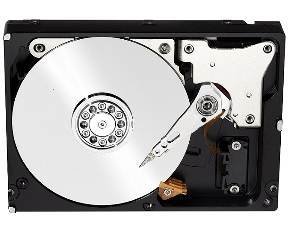 The Centre for Doctoral Training (CDT) in Photonic Integration for Advanced Data Storage is receiving £8.1 million in funding.
As a partner Seagate will help drive research through its existing expertise in storage as well as providing its own R&D input into new methods of data storage.
The University of Glasgow and Queen's University of Belfast are also behind CDT. It will initially be used by 50 PhD students.
Photonic integration is similar to electronic integration and involves the integration of many different types of optical components on a common platform. Lasers, modulators, detectors, multiplexers and optical amplifiers are examples of optical components that need to be integrated.
Professor John Marsh, head of the School of Engineering, University of Glasgow, explained: "While much of personal computing and related electronic devices are moving to SSD, there is still increasing need for HDD in personal usage in the form of back-up drives, personal TV systems and video recorders."
"Cloud computing is increasing [the] need for storage; in 2010 the cloud'accounted for 25% of storage use and by 2020 it will account for more than 60%. This growth is driven by the use of mobile systems – for example a server is needed for every 600 smartphones or 120 tablet computers – which means that HDDs of increasing capacity are required," he added.
To address these capacity issues, CDT will focus on heat-assisted magnetic recording (HAMR), which uses electromagnetic energy to locally heat the disk to ease the process of writing data on to it.
HAMR allows recording densities to continue to increase at the same rate as over the past decade. However, HAMR requires the integration of photonic components such as lasers, waveguides and plasmonic antennas into the recording head which is CDT's ultimate aim.