Claranet warns flexible cloud payments could be costly
Research from Claranet has warned that some customers opting for pay-as-you-go cloud payment models might be leaving themselves out of pocket
Claranet has warned that paying for the cloud on an as-you-go basis might appear to provide users with the most flexibility but it could end up costing them more money than opting for something more predictable.
The channel player has carried out research that revealed around a third of large enterprises are paying for the cloud, from a variety of different providers, through a range of payment plans.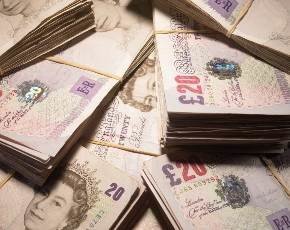 The payment models that customers are finding themselves tied to include flat rate subscription as well as a number of different flavors of pay-as-you-go making it a fairly complex challenge for users to juggle with.
Michel Robert, managing director at Claranet UK, said that although pay-as-you-go appeared on the surface to be the most flexible option it could prove to be more expensive for users in the long-run.
"Flexibility has always been one of the key selling points of cloud computing and outsourced IT, and this extends to the models available when it comes to paying for services. Just as they need to ensure the service they take is suited to their needs, organisations must make sure the payment model they choose is appropriate to the way in which they will use their cloud services," he said.
He said the research had shown that although the vast majority of users were swayed by the desire to be flexible a large number (75%) admitted that their compute usage was predictable.
"If a company's particular workload is largely predictable it may end up paying more than it needs to," warned Robert who added that more awareness of the different cost models had to be a feature of the customer decision making process as it expanded cloud usage incrementally across its business.
Complaints about the complexity of pricing models have also been made by Google, with Urs Holze, senior vice president at Google, using its Cloud Platform Live Event to claim that, "pricing is still way too complex," and to comment that the user needed a PhD to "work out the best options".