IBM swings the axe as it looks to trim costs
As part of plans to reap savings of $1bn IBM has started to make job cuts in the US
IBM has started to trim its headcount as part of an attempt to shave $1bn off its cost structure with US workers the latest to be in the line of the axe being swung by Big Blue.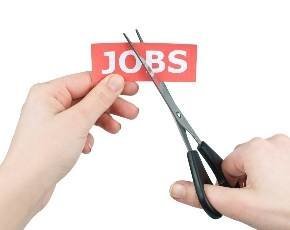 Staff at various locations in the US got the news yesterday that they were going to be cut provoking a reaction that appears to be a mixture of surprise and resignation, with those working on the hardware side of the business being hit as IBM moves to become more focused on cloud, software and services.
"If only our clients knew how scared and demoralised we are," was one anonymous view shared on the [email protected] website, a union that represents the vendor's staff, with another comment from Antrhony sharing a widespread sense of bitterness: "After 17 years I just got relieved of duty with no real reason. IBM promised me a career not a job and I gave them everything."
Although some staff express a view that this programme is targeting the older staff some of those impacted have only a few years under their belts at Big Blue, with one anonymous post coming from someone stating their age as 26 and others claiming only to have been with IBM for a relatively short time.
Staff have known that job cuts were coming with Martin Schroeter, CFO and senior vice president at IBM, using the announcement of fourth quarter results at the end of January as a moment to reveal plans for this year: "In the first quarter, we expect the initial closing of the sale of our customer care business and to take the bulk of our workforce rebalancing actions which we are currently working on."
In a statement issued by IBM yesterday the firm restated that it was taking the steps to realign the business as it moved towards the high value areas of cloud and nanotechnology and had 3,000 job vacancies currently across the business.
Staff in the x86 operation still remain concerned about just what their future holds, having been sold to Lenovo, and some of the comments on the [email protected] site were from workers expressing fears there could be job cuts coming for them.