Discount-Licensing reacts to Microsoft
Following the announcement of a settlement over copyright infringement the reseller in the case lays out its side of the story
Following the announcement that a copyright infringement case with Discount-Licensing had been settled to Microsoft's satisfaction the reseller has laid out its side of the story.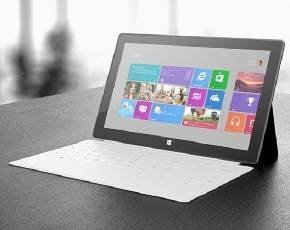 In a statement sent to MicroScope, Discount-Licensing said that it had been sourcing a small percentage of software licences sourced from the US and selling them into the European Economic Area.
But once the case of Capitol Records, LLC v ReDigi Inc had been handled by a US District Court in March last year, with the decision being made that reselling pre-owned digital music infringed on copyright and following Microsoft's specific allegations of copyright infringement, the channel player took steps to reduce its exposure.
"Discount-Licensing took the immediate precautionary step of freezing all of its unsold US sourced software licences stock and refrained from purchasing any further software licences from the US and any other non-EEA country," the firm stated.
"Also shortly thereafter, and in order to help protect its customers against the possible repercussions of an unfavourable decision by the court, Discount-Licensing took the unprecedented step of replacing all of the US sourced software licences set out in the pleadings with EEA sourced software licences as the sale and purchase of such stock is protected under the EU Software Directive 2009/24/EC," it added.
"However throughout the course of the proceedings, Microsoft specifically stayed away from attacking Discount-Licensing's core business, which is to source and sell Microsoft software licences sourced from the EEA/EU region. The EU Software Directive 2009 is in place to protect the pre-owned digital software markets and its customers in the EU region. If all trading is kept within the EU, companies can dispose of their disused software licence assets and businesses can continue to purchase such products at discounted rates without the threat of legal action from the software vendors," it concluded.