Hardware recycling market facing tougher tests
Those offering hardware recycling could find life becoming harder as legislation steps up and customer worries about data leakage increases
The hardware recycling market could be set for a shake-up with legislation becoming tighter and customer awareness about the need for reliable data destruction increasing.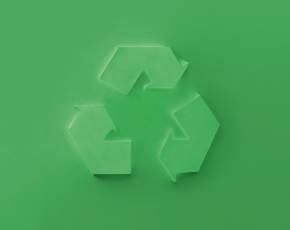 The warning that life for those pitching hardware disposal as a service could become harder comes from ADISA, which has developed its own standard to try and help customers distinguish between suppliers.
Steve Mellings, co-founder of the Asset Disposal & Information Security Alliance (ADISA), said that there were about 750 firms in the UK claiming that they could provide IT asset disposal but not all of those were in a position to provide a quality service to users.
"These firms all say the same thing, with some claiming they are 100% compliant with the WEEE directive, but some of them are really storage companies or IT services specialists," he said.
Mellings added that the risks of failing to dispose of data properly were not just fines from the likes of the ICO, which had handed out hundreds of thousands of pounds worth of penalties last year, but also the prospect of brand damage.
"It is a very immature market place but we are changing people's ideas about this sector and the need for them to process it in the proper way," he added that landfill or export was not going to provide the answer.
Daley Robinson, group marketing director at Stone Group, which has undergone the ADISA standard and developed its own recycling service, said that it was becoming more important to customers, particularly in the public sector to know that their data was being disposed of properly.
From a Stone perspective Robinson said the investment it had made in being able to offer end-of-life disposal gave it a chance to widen the solution it offered customers and reduce risk for users concerned about data leakage.
Image credit: Comstock