Cisco: cloud could cause conflict between buyers and channel
A survey of IT professionals conducted by Cisco and Intel has suggested that as control over IT shifts to lines of business, IT departments acting as brokers could come into conflict with the channel
Growing adoption of cloud services is resulting in major changes in how customers procure, purchase and consume IT, and could store up trouble for the channel, according to a report produced by Cisco Consulting Services and Intel.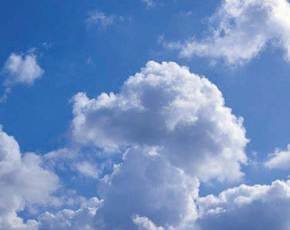 The survey of 4,000 IT decision-makers revealed that in most businesses control of planning and purchasing was shifting away from the IT department towards lines of business (LOBs) such as HR, sales or accounting.
Cisco's report, 'The Impact of Cloud on IT Consumption Models' suggests that the UK has reached a tipping point in terms of IT spending, with close to 45% of funding currently controlled by LOBs, and close to 60% of respondents believing that figure would increase. The research showed two key drivers behind this, notably the popularity of BYOD schemes and the general trend towards delivery of IT as a service.
With increasing responsibility for IT being devolved to LOBs, Cisco identified a number of changes that could overtake the IT department, with 70% predicting that the IT department will in future serve as an in-house reseller or broker of services.
This could mean, Cisco suggested, that IT departments would have to compete with the channel in order to 'win' internal customers, and said there was already evidence that IT departments were coming into conflict with third parties. Almost half of UK respondents said they had seen an increase in what IT departments term 'rogue purchasing' by LOBs in the past couple of years.
"2014 looks to be the year that LOBs overtake IT departments in terms of spending. Almost every conceivable business function can now be delivered from the cloud as a service, empowering departments to seize control of their own spending instead of waiting for a nod from IT," said Jo Laking, UKI cloud leader, Cisco.
"As we move forward, IT teams must be able to translate internal teams' business requirements into appropriate technical solutions, and then integrate these private/public offerings securely and efficiently with existing infrastructure. Furthermore, we'll soon see the influence of LOBs extend beyond merely planning and purchasing. As their share of funding increases, LOBs will begin to play a much more active role in the operation and governance of these internal systems, meaning it will be impossible for IT for survive without learning to collaborate."
---
Image: Digital Vision