SMEs low confidence in banking obstructs growth
Small firms continue to struggle to get credit and continue to view banks as a challenging sector to approach to access funds for growth
Despite increasing signs of economic recovery the confidence that SMEs have in the traditional banks in supplying them with credit remains low and could be holding back growth.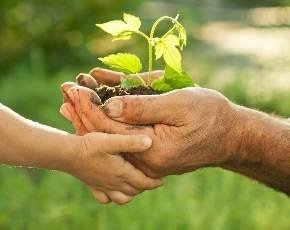 The latest Finance Monitor for SMEs from the BDRC analysing the continued challenges that smaller firms face getting finance has been seized on by the Forum of Private Businesses to warn that the economic growth is being undermined.
BDRC figures for the third quarter show no change in the use of traditional banking products, with only 1 in 3 small businesses using these methods, although there has been a rise in the use of credit cards from 15% to 20% since the fourth quarter of 2012. However 78% of the 50,000 interviewees said they had not applied for any financial help in the past 12 months.
"This latest data further pinpoints the urgent need for the banks to convince the small business community that they are here to support businesses looking to grow and employ," said Phil Orford, chief executive of the Forum.
"Without clear support and positive action from the banks, this could remain a continuing obstacle and threat recovery in 2014," he added.
Despite falls in the costs of overdrafts, use for Q3 year-on-year showed a drop from 20% to 16%, despite falls in associated costs, showing that credit cards appear to be the current favoured method of short-term borrowing.
"When it comes to business finance, it is vital that banks take further steps to be more proactive in providing the liquidity businesses need rather than seeing further increases in the use of credit card finance," advised Orford who was worried about issues of late payment that could lead to small firms building up worrying levels of debt.
Businesses are also seeing trading environment remain extremely challenging. Although 47% of small firms surveyed are looking to grow their businesses in the next 12 months, only 36% of businesses reported growth over the last year, compared to 44% in the previous quarter.
However, there are signs that businesses with employees are more optimistic about growth than those with no employees, which make up the majority of the market. But even those optimistic are not necessarily seeking finance to promote growth, with initiatives from the Funding for Lending Scheme unlikely to change their minds.
Shiona Davies, director at BDRC Continental, said that the latest Finance Monitor had revealed growing optimism among the SME community but that did not translate to more requests for credit from the banks: "Nor are we currently seeing evidence that this increased confidence is driving an appetite for external finance, even amongst those planning to grow."
The proportion of businesses injecting personal funds has also fallen to 38% from 42% in the last quarter, as businesses have reverted to using profits as rather than personal assets or bank funding to finance future growth.